Christmas is fast approaching, and you still have plenty of gifts to buy. What to do? Find just the right book for every name on that list! The right book gives a lifetime of joy and pleasure. Walter Rodgers, of the Christian Science Monitor, reminds us that books have incredible power because "they are our bulwarks against time, ignorance, and barbarity."
Christmas Classics
People of all ages have fond memories of classic Christmas tales. Perennial favorites include Clement Clarke Moore's Night before Christmas and Chris Van Allsburg's Polar Express, along with works by legendary illustrator Charles Van Sandwyk. First editions of these books make lovely additions to any personal library, and are also a wonderful way to introduce youngsters to the world of rare books.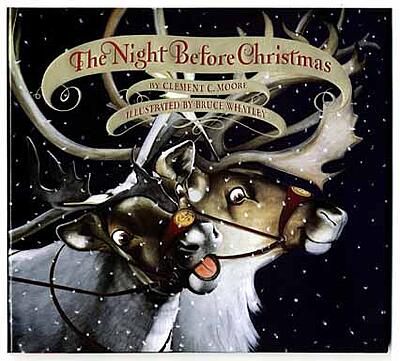 But not all Christmas-themed books are illustrated; numerous authors have focused on the holiday season as backdrops for their works. Saul Bellow's Dean's December, for instance takes place during the holiday season. And Nancy Atherton breathes a little Yuletide cheer into her famous series with Aunt Dimity's Christmas.

Legendary Authors
Certain authors have remained popular throughout the ages, and some modern authors have emerged as true literary emissaries of our age. From Umberto Eco and Doris Lessing, to Philip Roth and JRR Tolkien, these
legendary authors
represent some of the greatest artists and thinkers of our century.
First editions
of works by these authors make excellent gifts. Their universal appeal and perennial popularity among collectors mean that they'll generally continue to hold value over time.
Hobbies and Interests
A fantastic way to select gift books is to consider the recipient's hobbies and interests. Books about a
favorite subject
are always welcome, and they make lovely complements to the hobbyist's library:
If you'd like help selecting the right books for everyone on your holiday list, or if you have questions about shipping options, please feel free to
contact us
.