Award-winning children's illustrator Charles van Sandwyk has developed a reputation for drawings and watercolors that look like they hark from ages—and places—past. Born in Johannesburg, South Africa in 1966, van Sandwyk grew up surrounded by art. His father was a graphic designer, and their home was filled with a wealth of antique prints and paintings.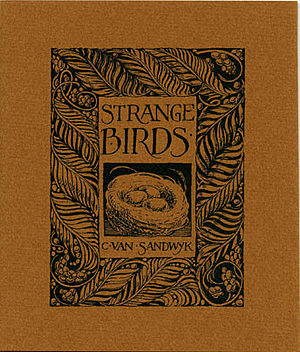 The family emigrated to Vancouver in 1977. By that time, van Sandwyk had already developed a knack for calligraphy. During secondary school, he began experimenting with copper plate etchings. Van Sandwyk followed in his fathers footsteps, entering the graphic design program at Capilino College in Vancouver.
After completing that program in 1986, van Sandwyk departed for Fiji. His family had spent time there during his childhood, and he remained deeply connected to the place. Van Sandwyk continues to spend several months each year in Fiji.
As an illustrator, van Sandwyk looks to his childhood for inspiration: the birds and animals of South Africa and Fiji; the artwork and gardens of his parents' home; sepia photographs of relatives; and the illustrated books he read in his youth. "To many people my work appears to have stepped out of another time and place," he says. His works include the following:
...and many more!
The definitive source for information about editions of van Sandwyk's work is Charles van Sandwyk: An Interim Bibliography. The bibliography is an indispensible resource for avid collectors of van Sandwyk and related ancillary materials.
Which children's illustrators made an impact on you and your family?