It's that time of year! Kids are headed back to school, and for students of all ages that means required reading is right around the corner. Perhaps you only vaguely remember The Odyssey, Romeo and Juliet, and Lord of the Flies. But classroom staples can offer inspiration for enhancing your rare book collection.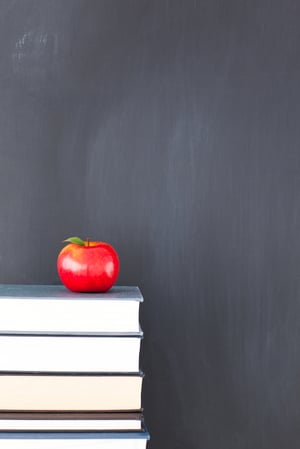 Collecting first edition books from your school days recaptures moments from your childhood and learning history. These classic books are always in high demand from collectors, and their value has risen accordingly over time.
Rediscover Classroom Favorites
Some literary works have simply become institutions in education⁠—and among lovers of literature. If you've built your collection around legendary authors and titles, consider looking past the classroom canon and adding some lesser-known works to your library. You'll find them not only a joy to read, but also an excellent means of rounding out a collection.
Instead of

A Tale of Two Cities

, check out something else by

Charles Dickens

. His comic novels, like

Oliver Twist

and

Pickwick Papers

are a lovely foil to the more serious works so often assigned to students.
If you loved

The Old Man and the Sea

years ago, try

The Dangerous Summer

or

True at First Light by Ernest Hemingway.
Go Behind the Scenes
School only teaches you so much. Now that you're out of the classroom, take some time to dive deeper into some of those lessons. Focus your collection around a specific time period, a hobby, or a favorite author.
Sure, you once memorized the presidents' names and the years of all the major wars. Now get the real story behind historical events and figures with a

biography

or two.
Move beyond your own high-school reading lists. Look to the libraries of presidents and other world leaders. Imagine replicating George Washington's or Abraham Lincoln's library in your own home.
Golf: we like to think of it as gym class for grown-ups. Get insider tips and details from

the pros

, whose iconic voices add depth and interest to your collection.
As a rare book collector, you'll need to know more about your favorite authors and genres. Peruse a great

bibliography

to get an in-depth look at ways to expand your collection.

How have the experiences and lessons of your youth shaped your choices as a rare book collector?