March has arrived, and with it some seriously chilly weather; the "snowquester" looms on the mid-Atlantic, and Northern states are still digging their way out of the latest storms. Thus March has truly lived up to the adage "In like a lion, out like a lamb"! A few rare books that would be perfect for this month...
Tarzan and the Lion Man (Burroughs)
Though Edgar Rice Burroughs believed this novel to be the worst Tarzan novel he wrote, the editors at Liberty magazine called it the greatest Tarzan novel ever written. Burroughs' fans agreed. This tale recounts the story of a film crew that ventures to Africa, only to encounter a maniacal scientist, Tarzan, and Tarzan's cowardly doppelganger.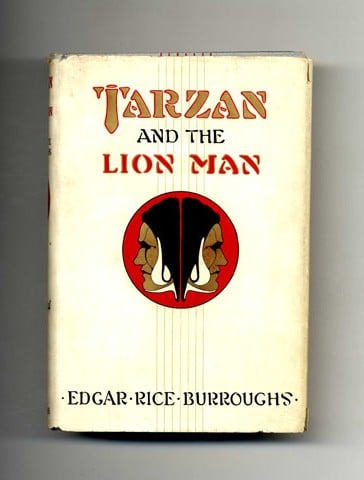 The Lion and the Mouse (Pinkney)
Jerry Pinkney adapted one of Aesop's beloved fables in this beautifully illustrated book. The Lion and the Mouse won the 2010 Caldecott Medal, and the first edition is quite lovely. We have several volumes in wonderful condition, including one that's inscribed with a sketch from Jerry Pinkney.
Mrs. Pollifax and the Lion Killer (Gilman)
Published in 1996, Mrs. Pollifax and the Lion Killer is the twelfth in Dorothy Gilman's "Mrs. Pollifax" series. The eponymous heroine ventures to Africa to chaperone her young friend, only to discover danger, intrigue, and murder.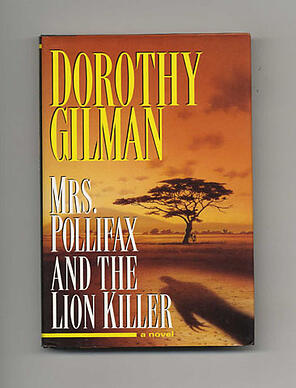 Roosevelt: The Lion and the Fox (Burns)
James MacGregor Burns' biography of Franklin Delano Roosevelt is available in a two-volume set from Easton Press. Published in 1956, the first volume covered FDR's life up through his second term in office. It earned awards from both the Taminent Instititute and Woodrow Wilson Foundation.
Notes on a Cowardly Lion (Lahr)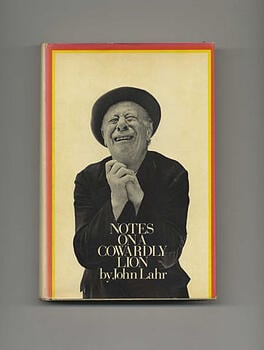 John Lahr's thoughtful biography of his brother Bert offers a wonderful glimpse into the life of the beloved actor who played the Cowardly Lion in The Wizard of Oz. This particular volume comes from the personal library of Betty Anderson, legendary art director at Knopf in the late 20th century.
Honey from the Lion (Belcher)
Wendy Laura Belcher writes of returning to Ghana in Honey from the Lion: An African Journey. Belcher passed much of her childhood there and comments on how Africans are navigating their interactions with Western culture.