Last night's White House Correspondents' Dinner was truly a star studded affair. The event recognized recipients of the White House Correspondents' Association scholarships--and provided an opportunity for framing American politics in a more entertaining light. Since its inception, the correspondents' dinner has offered us a different look at the president and other key figures.
For those who love delving even further into the drama, challenges, and history of politics, the political biography is the ideal form. After all, Thomas Carlyle famously argued that "the history of the world is but the biography of great men." It's certainly true that the great leaders of the world (both male and female) define the direction of history on a daily basis. The political biography, and its younger relative the political autobiography, have remained popular among historians, readers, and rare book collectors for precisely this reason.
Madeleine Albright
The first woman to be the United States Secretary of State, Madeleine Albright significantly influenced US policy regarding the Middle East and in Bosnia and Herzegovnia. She's also written five books. Her memoir, Madam Secretary (2003) was published after her retirement. She followed with The Mighty and the Almighty: Reflections on America, God, and World Affairs (2006), Memo to the President Elect: How We Can Restore America's Reputation and Leadership (2008), and Read My Pins (2009). Her latest book, published in 2012, is Prague Winter: A Personal Story of Remembrance and War, 1937-1948.
James MacGregor Burns
James MacGregor Burns earned both the Pulitzer Prize and the National Book Award in History and Biography thanks to his works on 32nd president Franklin Delano Roosevelt. The presidential biographer also penned The American Experiment (Volume I):The Vineyard of Liberty (1982), on the enlightened leadership that contributed to America's independence--and the crisis of leadership that served as a catalyst for the Civil War. He followed up with The American Experiment (Volume II): The Workshop of Democracy (1985).
Jimmy Carter
Few world leaders have gone on to prolific authorial careers as Jimmy Carter did. The 39th president of the United States wrote 21 of the 23 books that bear his name. His works explore not only his presidency, but also significant political and social issues that have faced the United States since Carter's term. Several of his books are available in special editions: Keeping Faith was published by Bantam in a special limited edition, and Easton Press offers Keeping Faith, An Hour before Daylight, and Palestine: Peace Not Apartheid.
Jung Chang and Jon Halliday
Jung Chang earned international renown for Wild Swans: Three Daughters of China (1991), which includes the biographies of Chang's grandmother and mother along with her own autobiography. Her husband, historian Jon Halliday, as also written and edited several books. The pair worked together on Mao: The Unknown Story (2005). The biography is a truly stupendous work, and it sparked conversation not only in the academic community, but also in political circles.
Robert Dallek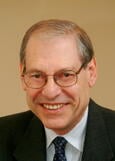 Robert Dallek is the consummate presidential biographer. He earned the Bancroft Prize in 1979 for Franklin D Roosevelt and American Foreign Policy, 1932-1945. Dallek also wrote a definitive biography of President Lyndon B Johnson, which was published in two volumes, both available in lovely Easton Press editions. Dallek's An Unfinished Life (2003) presented a previously unexplored image of President John F Kennedy using previously unavailable materials.
Gabriel Garcia Marquez
Though Gabriel Garcia Marquez is best known for his epic novels and magical realism, he's always woven history and politics into his stories. With Clandestine in Chile: The Adventures of Miguel Littin (1986), Garcia Marquez offers a much more direct look at the politics of Latin America. Famous film director Miguel Littin was exiled after the assassination of Chilean President Salvador Allende. He returned incognito twelve years later to document life under the Augusto Pinochet regime. After meeting Littin in Madrid in 1986, Garcia Marquez wrote this account of the Littin's filming.
David McCullough
American author, historian, and lecturer David McCullough is a two-time winner of the Pulitzer Prize for his biographies of Presidents Truman and Adams. . He's also earned the National Book Award and the Presidential Medal of Freedom. Published in 2005, McCullough's 1776 captures a truly pivotal year in American history from the perspective of both great leaders and common foot soldiers.
Cokie Roberts
Best known for her work as a journalist, Cokie Roberts is a senior news analyst for National Public Radio, a regular roundtable analyst for This Week with George Stephanopolous, and a political commentator for ABC. Roberts brought her love of politics and analytical eye to bear on American history with Founding Mothers (2004) and Ladies of Liberty: The Women Who Shaped Our Nation (2008). Both books explore the role of women in the birth and evolution of America.
Agnes Strickland

The political biography certainly isn't a new form; Agnes Strickland was a pioneer of the genre in the nineteenth century. She started her authorial career in poetry but made her name with Lives of the Queens of England from the Norman Conquest, and Lives of the Queens of Scotland, and English Princesses, etc. Published in eight volumes from 1850 to 1859, the was notable for its time because Strickland and her sister Elisabeth conducted rigorous research. Meanwhile, Agnes also wrote a number of children's books.