"A book's not shy to face the world - with open heart - like sails unfurled."
Born in Johannesburg in 1966 and raised in Vancouver, Charles van Sandwyk began selling his drawings and watercolors in the early 1980's. In 1986, he won the Alcan Award for his limited edition book A Selection of Neighbourly Birds. The book, illustrated with etchings printed on an antique intaglio press, was his first venture into the world of handmade books.
Since then, van Sandwyk has created a number of limited edition books. His charming private press books pair animal characters with whimsical verses. Van Sandwyk's style is inspired by the paintings and prints that hung in his family home. He splits his time between Vancouver and Fiji, and his enthusiasm for the natural world is clearly evident in his books.
Collectors have come to love van Sandwyk's limited edition books for their beauty, simplicity, and vibrance. His works--not only books, but also etchings and watercolors--have grown quite popular among rare book collectors throughout North America and Europe. Van Sandwyk's latest work, I Believe, is no exception.
Two indispensable tools for Charles Van Sandwyk collectors are Charles van Sandwyk: An Interim Bibliography 1983-2000 and Betwixt and Between: The Art and Influences of Charles Van Sandwyk.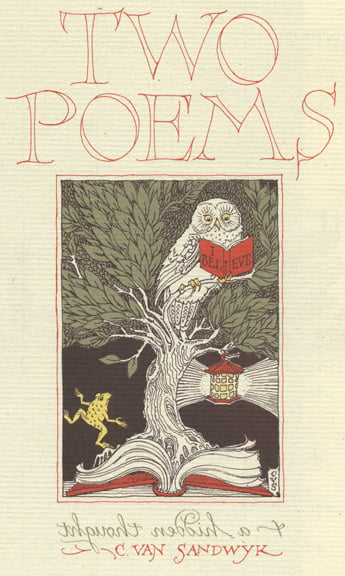 From Charles van Sandwyk's I Believe printed on laid paper and hand stitched. It features the poems "I Believe" and "Fortress on the Hill," along with "A Hidden Thought."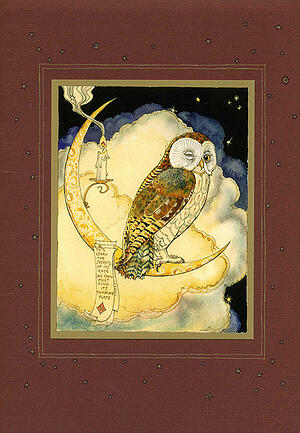 From Full Moon Eyes (2012): "Ancient bird in spotted cloak - hardly stirring, seldom spoke; Perched upon the pale moonbow - gazing at the world below. An old bird's wisdom can be found with both feet planted on the ground. Yet somehow fate - with care - enshrouds the heart which soars amongst the clouds."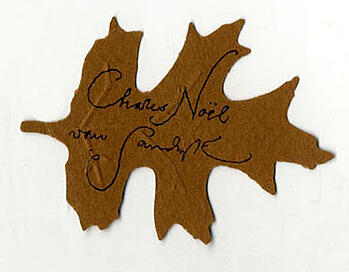 From Will o the Wisps, a miniature volume limited to only 35 copies. Meant "for little hands", this miniature accordion book is filled with fanciful and fairy-like creatures. Includes is a hand-written colophon page by Charles van Sandwyk.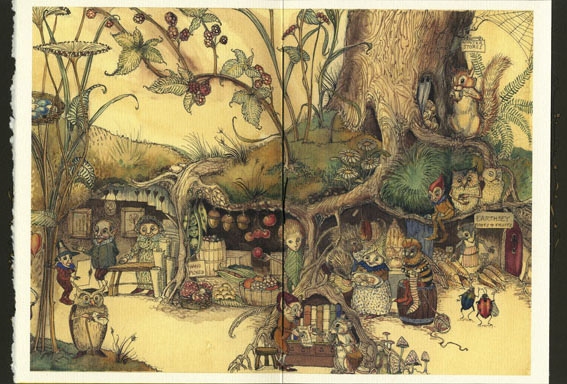 From The Fairy Market: Twelve hand-sewn pages, seven illustrations plus six tipped-in plates in full color by Charles van Sandwyk; Van Sandwyk's dedication to the everlasting memory of "Arthur Rackham" (1867-1939) , who was rather fond of sardines.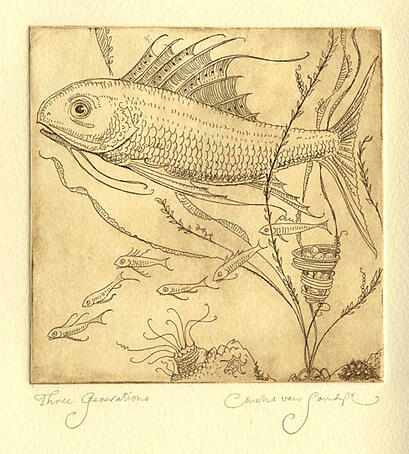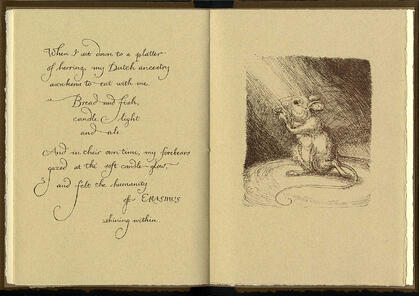 From The Philosopher's Cupboard: "There are things which speak to us from every cell of our being. Just as fish swimming in the reef are born with the natural wisdom of their ancients, our forebears live on in us. Our thoughts and ideas are not all of our own making. One life end and another begins - yet many things are passed along at the first moment of existence. "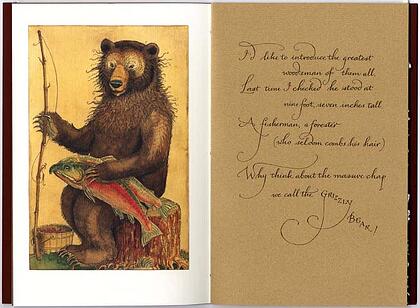 From Canadian Content: "I am but a wanderer, in this endless land of yours. I've clambered up the snowy peaks, I've paddled at the shores. I've braved the icy summer lakes to warm in autumn sun, and sat among a host of friends each time the day was done." Includes the folded, typed letter with the introduction of Waisiki Humphrey Kubunavanua Doughty from Fiji tipped in opposite the title page.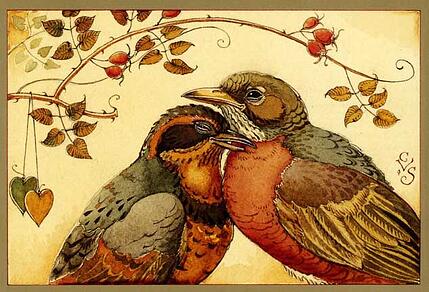 From Affairs of the Heart according to Peacable Creatures, a romantic set of poems told by animals

From Afterglow, Van Sandwyk's charming autumn poem about the elfin revellers showing when rake and hoe are resting for the night. The dual purpose bookmark, to be tied to a bed post to ensure rich dreams and a light heart when waking up from the cool autumn night.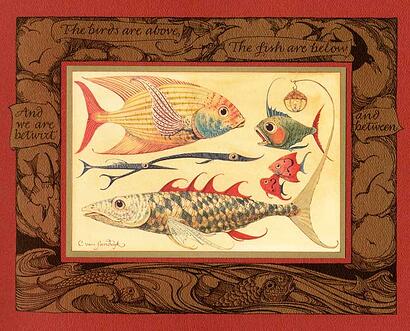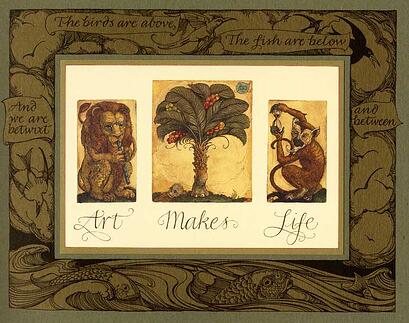 From Sketches from the Dream Island of Birds; The sketchbook belonging to Charles Van Sandwyk travelled through a dream - and returned with many tales to tell. This book won the 2006 Gold Award from The International Gallery of Superb Printing to Contact Printing, North Vancouver, BC in Recognition of Excellence for superb craftsmanship in the production of the trade edition.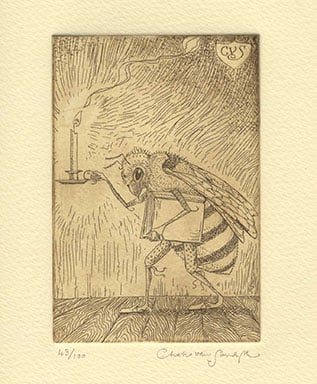 From Betwixt and Between: The Art and Influences of Charles Van Sandwyk. Published by the University of British Columbia in conjunction with their 2011 exhibit on van Sandwyk, the book explores the people who influenced van Sandwyk's artwork.
For more information about a favorite author/illustrator of ours: