We're excited to announce an awesome opportunity for college students: Books Tell You Why is currently accepting applications for two internship positions. Interns will get hands-on experience with multiple aspects of online marketing, from copywriting to tracking ROI.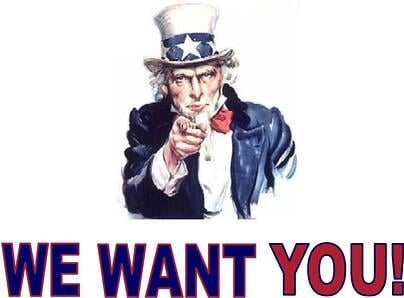 Books Tell You Why Wants YOU...
Our interns are aspiring writers and future marketing professionals. They have varied backgrounds and academic interests. And the next intern could be you! The ideal candidates don't necessarily have any experience with marketing--we're here to teach you that part! But they do LOVE books and writing about books. This position could be a great fit if you are...
A lover of books as objects and art

A strong writer who appreciates constructive criticism

Self-motivated and able to work independently to meet deadlines

Willing to become an integral part of a small, tight-knit team
The Nitty-Gritty
Our online marketing consistently sets the standard for the rare and antiquarian book world. You'll work alongside our team to help us deliver awesome content that our clients will love. The online marketing internship curriculum gives our interns a little taste of everything:
Contribute to our blog: We'll mentor you in writing for the web, teach you the principles of SEO, and give you constructive feedback on how to improve your writing.

Dip your toes into social media: Help us deliver interesting, relevant content via social networks like Facebook, Twitter, and Google+.

Delve into content marketing: From building an editorial calendar to analyzing the effectiveness of a campaign, you'll get experience planning, implementing, and evaluating your own content marketing campaign.
The best part? This internship is remote--you can do it from anywhere, and there's no coffee fetching required. You'll need a reliable internet connection and a willingness to meet via channels like Skype or Google Hangout a few times a week. The position requires about ten hours (or more if desired) per week, and we're happy to help you get college credit for your work.
The Books Tell You Why marketing team has members in Charleston, SC; St. Andrews, Scotland, New York City; and Boston. If you'd like to add your location to that list, submit your application today. You'll hear back from a member of our team within one business day.