Summer's the season of beaches, swimming, and leisurely drives. Whether you're headed out on an adventure of your own, or traveling through the pages of a book from the comfort of your armchair, you'll love these classic books that capture the spirit of the Road Trip.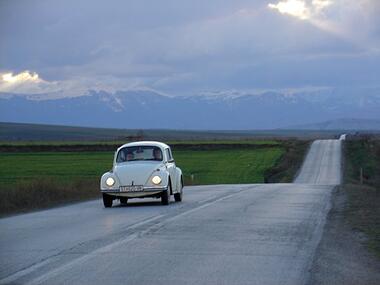 On The Road by Jack Keruoac
This novel is an essential component to any collection of road literature. It was a formative literary work for the postwar Beat generation that reveled in jazz, expression, and travel. Bob Dylan cited it as life-changing, and it spoke for a group of people looking for answers and alternatives in an America punctuated by militarism and consumerism. It became a revelation for an entire generation who could now understand the road as a vessel for liberation and experience in a vast and bounteous nation. Kerouac's seminal novel remains incredibly popular among collectors of modern first editions.
Fear and Loathing in Las Vegas by Hunter S. Thompson
It would be hard to imagine Fear and Loathing without the literary shadow of On The Road, and Thompson was known to hold Kerouac in high regard. Thompson took On the Road's yearning for escape from mainstream culture and augmented it in the hot sands of the Nevada desert. The characters of the book never pass up an opportunity to destroy symbols of consumer culture. Fear and Loathing is perhaps most famous for its audacious depiction of drug use, which when coupled with the novel's love for the road, establishes a work about escaping a culture in which one finds one doesn't belong.
Going Native by Stephen Wright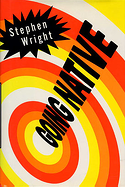 As in Hunter S. Thompson's work, Going Native by Stephen Wright portrays the the road as a labyrinth in which one discovers and revels in the absurdity of life and experience. It is a plenteous field for one to form one's own culture. Robert Coover's review of the book perhaps says it best: "A sensational prime time novel...a pornographic twilight zone of beebee-eyed serial killers, drug-stunned pants-dropping road-warriors and 'marauding armies of mental vampires,' a nightmarish country of unparalleled savagery, where there is no longer any membrane between screen and life and the monster image feed is inexhaustible."
Take It or Leave It by Raymond Federman
This book stands as a great example of the experimental nature of postmodern novels, and what subject matter suits such playfulness better than fruitless meanderings along the highway system? The book is told from the perspective of a French soldier in the United States as he finds himself trapped in snowstorms in Vermont and living with paratrooper soldiers in the South. The book has no page numbers, which is one of the many way the book shows its delight in the planless, aimless lifestyle to be had on the road.
Zen and the Art of Motorcycle Maintenance by Robert M. Pirsig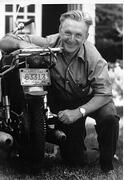 As the title would suggest, this book is slightly different from the others for focusing on a motorcycle rather than an automobile. This novel follows a nameless narrator as he travels in company from Minnesota to California. Along the way, there are numerous epistemological discussions and some temporal shifts to the narrator's past self as a professor at a small college. In Zen, the road is not only a place for the discovery of the physical world, but for the internal one, as well.
Travels with Charley By John Steinbeck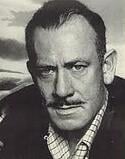 In 1960, John Steinbeck embarked on a trip across the United States with his French standard poodle, Charley. He wanted to personally experience the country he'd built a career writing about. The entire trip, which Steinbeck made in his camper "Rocinante" (named after Don Quixote's horse), spanned about 10,000 miles. Later, Steinbeck's eldest son, Thom, said that the journey came about because his father had wanted to see the country one more time before he passed away. Though parts of Steinbeck's travelogue have since been determined to be fictional, Travels with Charley is still a very personal and realistic account of America in Steinbeck's time.