Born on July 9, 1945 in Everett, Pennsylvania, Dean Koontz is best known for his suspense and horror novels. A prolific writer, Koontz has also written satire, poetry, and even children's books. He's a popular figure among collectors of a wide array of genres, from fine press books to modern first editions and children's literature. Take a moment and browse some of his best works.
Brother Odd (Signed, Lettered Edition)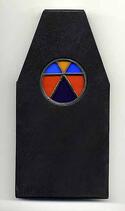 Brother Odd recounts the tale of Odd Thomas, one of modern fiction's most beloved characters. He checks himself into the St. Bartholomew's Abbey, looking for peace and wisdom. Instead he encounters his long lost love, Stormy Llewellyn and ends up locked in battle with black shades who herald disaster and death. This fine press edition, from Charnel House, is hand bound in full Moroccan leather with a custom made stained glass window mounted through the front board. The edition was limited to 500 numbered copies and 26 lettered ones. See also the Charnel House editions of Odd Thomas, Odd Hours, and Forever Odd.
Frankenstein-The Original Screenplay (Signed, Lettered Edition)
Koontz offers his vision of a modern-day twist on Mary Shelley's Frankenstein. He wrote this screenplay as the two-hour pilot to the USA Network television series, and his limited edition includes his production design notes on how the sets should look and how the dialogue should be executed. The limited edition was limited to 750 numbered and 26 lettered copies. He explores the story of Frankenstein in Frankenstein: Lost Souls.
The Book of Counted Sorrows (Signed, Numbered Edition)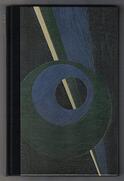 Originally a non-existent book that Koontz "quoted" in his works, The Book of Counted Sorrows is a volume of poetry. Before its publication, Koontz reportedly received up to 3,000 letters per year inquiring about the book. He describes it on the title page thus: Being the mind-bending, heart-stopping, bowel-freezing, spleen-tickling history of the most dangerous book of poetry every written, including the text of that cursed book itself, with the prayer that god will protect you from a spontaneous head explosion (and even worse potential fates) if you dare read it." This edition is the first, numbered edition of 1,250 and comes in alike slipcase.
The Darkest Evening of the Year (Signed, Lettered Edition)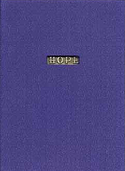 Koontz made numerous donations to Canine Companions for Independence, a service dog organization. CCI gave Koontz a golden retriever as a gift of gratitude, and he named the dog Trixie. This beloved pet would inspire one of Koontz's many pen names, and often appeared in his author photo on dust jackets. It's often said that Trixie was the inspiration for The Darkest Evening of the Year, about a woman who runs a golden retriever rescue home and rescues a special dog named Nickie. This volume, lettered "L" is in beautiful unread condition. Handbound in Japanese silk, the book has a cast ID bracelet mounted on the front board traycase with a cut-out window.
Every Day's a Holiday (Signed First Edition)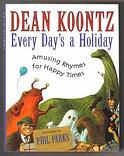 Koontz has ventured into the realm of children's literature more than once, and Every Day's a Holiday has become a favorite. He writes poems for various holidays, some well known and others more obscure. Each silly poem includes creative rhymes. The book is both educational and entertaining. This edition, in unread Very Fine condition, is signed by the author on the half-title page.