August 9 is the day we celebrate the birthday of legendary biographer, poet, and fisherman Izaak Walton. A friend of such illustrious figures as John Donne and Charles Cotton, Walton approached the art of fishing with a new sensibility in The Compleat Angler. His work was immensely popular--and it utterly changed the course of fishing literature. Multiple authors have followed in Walton's footsteps, creating a body of literature about fishing that is rich, diverse, and engaging.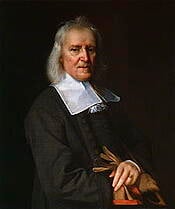 The first edition of Compleat Angler was published in 1653, but Walton continued tinkering with the work for the rest of his life. While other fishing books at the time were merely how-to manuals, Walton intended something greater: he wished to encapsulate the spirit and magic of fishing in his book.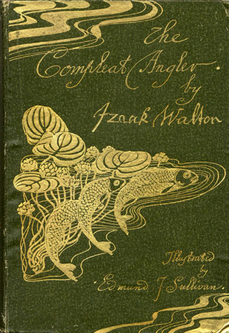 Thus Compleat Angler contains both prose and poetry, and Walton invited contributions from other writers and fishermen. Thomas Barker, for instance, wrote the first edition's section on fly fishing, an aspect of the sport at which Walton was not an expert. Walton would publish five editions during his lifetime and expand the work from thirteen chapters to 21. Compleat Angler has maintained its allure for over three centuries, and new, highly collectible editions have been published well into the twentieth century.
Forest, Lake and River: The Fishes of New England and Eastern Canada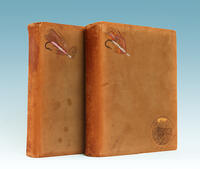 Published in 1902, Frank M Johnson's Forest, Lake and Riverdraws upon the same collaborative spirit of Walton's Compleat Angler. Johnson collected his own essays, along with those of notable anglers like William Harris, Archibald Mitchell, John Quackenbos, and ES Osgood, resulting in a fine exploration of fishing. This limited first edition two-volume set has ninety images--some full color--of flies, fish, and landscapes. Bound in tan suede with embossed and hand painted fishing flies in the top left corner of the cover and a circular medallion at the lower right, this work is truly a fine addition to an angler's library.
The Treatyse of Fysshynge with an Angle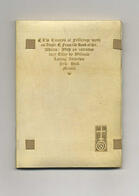 Originally published by Wynkyn de Word in 1496, The Treatyse of Fysshynge with an Angle is often called the first known English essay on fishing as a sport. Word was a printer and publisher in London, credited with popularizing products made on the printing press and famous for working with William Caxton. This 1903 edition was printed at the Gilliss Press from specially made type case modeled after the traditional old character that Word originally used for the book. It also includes an introduction by William Loring Andrews, the famous bibliophile and one-time president of the Grolier Club.
A River Runs Through It
Norman MacLean's semi-autobiographical A River Runs Through It contains two novellas and a short story. The book was originally released in 1976, and the publisher opted not to advertise it. This strategy proved strangely successful, and A River Runs Through It received considerable attention. Chicago Tribune critic Alfred Kazin said of the book, "There are passages here of physical rapture in the presence of unsullied primitive America that area as beautiful as anything in Thoreau or Hemingway." Yet the book was snubbed for a Pulitzer Prize the following year; it was recommended, but the committee opted to choose no winner for fiction. In 1992, Robert Redford directed a movie adaptation starring Brad Pitt that was nominated for multiple Academy Awards and thoroughly reinvigorated interest in the sport of fly fishing.
The Salmon Flies of Major John Popkin Traherne (1826-1901): Their Descriptions and Variations as Presented by George M Kelson in the Fishing Gazette, Land and Water and The Salmon Fly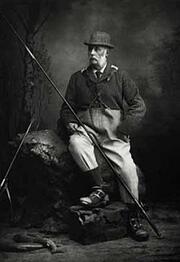 Major John Traherne was known as one of the most innovative fly tiers of all time, and he holds a number of records for salmon catches to this day. In 1864, Traherne caught 165 fish in 15 days in Norway's Nansen River. At the 1883 World Exhibition in London, Traherne won the title of best fly tier with an exhibit of eighteen. George M Kelson wrote a series of articles about these eighteen flies in Fishing Gazette, Land and Water, and The Salmon Fly. These have become classics in angling literature in their own right. The Salmon Flies of Major John Popkin Traherne (1993) features reproductions of Kelson's articles. Each is accompanied by a full-color photograph of the salmon tie as executed by modern master tier Paul Schmookler.
To review a large selection of Fishing titles, Fly-Fishing, Ice Fishing, Compleat Anglers and much more: