There are writers who revel in the sophisticated circles of the literary world – attending parties in New York, rubbing elbows with publishers, blurbing the books of debut authors. And then there are writers like Bret Easton Ellis who could not care less. Ellis has come to be known as a sort of "bad boy" of literary fiction. His novels are dark, disturbing, and populated by characters filled with malaise.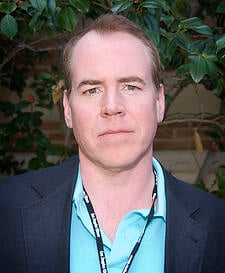 Ellis began writing at Bennington College in Vermont where he attended a creative writing course (Donna Tartt, author of The Goldfinch, was a classmate). He'd been kicking around a manuscript for a while, but when his instructor suggested trying the narration in first person, something clicked. Less Than Zero came out in 1985 when Ellis was 21 years old, and the book saw immediate success. Critics agreed that the story of wealthy, disenfranchised teens bumming around Los Angeles somehow captured the feeling of a generation, the zeitgeist.
For his first novel, Ellis mined his experience growing up in L.A. Although he never considered his family wealthy, the other kids at his private school chased thrills to overcome their privileged boredom. When Less Than Zero was published, many readers assumed that the main character, Clay, was based on Ellis. The lines between reality and fiction are often blurred in an author's life, but perhaps none so apparent as Ellis'.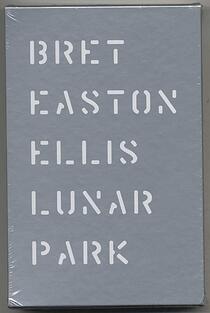 The Rules of Attraction (1987) follows a group of college students at a liberal arts college not unlike Bennington. American Psycho (1991), a violent story of a Wall Street businessman turned serial killer, was written while Ellis lived in New York. The main character and narrator of his sixth novel, Lunar Park (2005), is actually named Bret Easton Ellis. In this case, the author Ellis used his earlier life as a jumping off point into the realm of horror fiction. Ellis' most recent novel, Imperial Bedrooms (2010) is a kind of sequel to Less Than Zero, picking up with the characters twenty years later. Several of his books have been made into movies.
In all of his writing, Ellis explores the idea of the surface level in characters focused on appearance or shallow entertainment. He credits this fascination to what he sees in the culture of L.A. Drug use, violence, and apathy usually contribute to the story.
Ellis has said that he writes to process pain, and he has done so in a different way in every one of his horror novels. He pushes his characters to the limits of their humanity, maybe as a way to stretch himself. The brutal, pornographic content in American Psycho caused Simon & Schuster to drop the book from publication, though it was soon picked up by a smaller press. In other countries like Germany and Australia, sale of the book is restricted for minors because of its graphic content. After its initial publication, Ellis received hate mail and death threats.
For now, Ellis has turned his attention to writing screenplays, but we may yet see another novel if the muse strikes.