Shopping for antiquarian books in Buenos Aires is like something out of a dream. Every corner of the city, it seems, has an antiquarian bookshop on it, filled with glorious paper wonders. And given that this city is, like New York, one that never sleeps, some of these stores stay open well into the later hours of the evening, particularly on Avenida Corrientes. If you love looking through old books and ephemera (and if you can read even a small bit of Spanish), you must — you absolutely must — plan a visit to Argentina. It just might be a book collector's dream come true.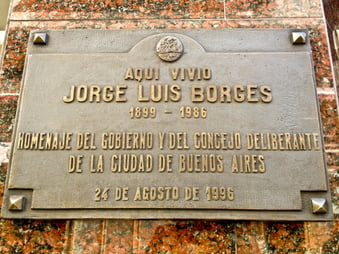 That Wonderful ALADA Map
La Asociación de Libreros Anticuarios de Argentina (ALADA) is the largest association of antiquarian booksellers in South America. For those who are more familiar with the marketplace in the United States, it's akin to the Antiquarian Booksellers Association of America (ABAA). Now, if you're traveling to Buenos Aires and you've been doing your research, you'll learn that ALADA provides an antiquarian book map — yes, a map! — that can help to guide your wandering through the city. In the central area of the city alone, the map provides listings for 34 different stores. And if you head outside the city center a bit, you'll find 12 additional bookshops.
This map is a fantastic tool. When I was last in the Southern Cone in 2013, I made it a point to visit each and every bookstore on the list. A couple of those listed in the city center were extremely difficult to pinpoint, and there were a few whose locations I couldn't find at all. But let me tell you about a few of my favorites. And sorry, folks, many of these shops simply do not sell online. You'll need to schedule an in-person visit.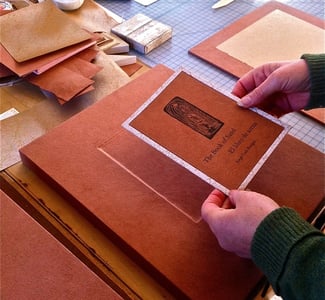 Bookstore and Paper Flânerie
If you only have time to visit a handful of the listings on ALADA's guide, your first stop, without a doubt, should be to Alberto Casares Libros Antiguos & Modernos on Suipacha. Naturally, I'm not the first to discover this store. However, I can tell you that it's the bookstore of your dreams. It opened in 1975, and the shopkeepers will tell you that Jorge Luis Borges visited frequently — and the store has photos to prove it. Deep, dark wood lines the high-ceilinged walls of this shop, and bookcase ladders are necessary to reach the uppermost shelves. Here you'll find a truly phenomenal collection of Sur books — the famous literary magazine published in Buenos Aires by Victoria Ocampo — and numerous Borges first editions. And one of my most treasured memories of this store? They're more than happy to let you browse and to hold some of the remarkable texts in their collection.
Another wonderful shop that should make your list is Poema 20 Librería Anticularia on Esmeralda. A short walk from the apartment where Borges lived, this bookstore also has floor-to-ceiling shelves filled with Spanish-languages masterpieces. Since I collect books of Pablo Neruda, I was on the hunt for any and all Neruda in the city. This shop had the largest collection of his books from Argentinian presses, notably some very rare first editions published by Editorial Losada.
While the ALADA map is a terrific starting point, engaging in some flânerie in Buenos Aires also will bring you to many new and exciting antiquarian bookstores, particularly in Recoleta and San Telmo. These neighborhoods in the city were made for walking, and you won't be disappointed by the number of used books popping up in corner stores and at weekend market stalls. Indeed, you'll find antiquarian books at the Feria de San Telmo on Sundays, as well as a treasure trove of used and antiquarian texts at the Feria de los Libros near Plaza Italia. But don't make the mistake of arriving too early in the day. These markets don't really get going until around noon. All in all, between the ALADA map and simply roaming the city on foot, I discovered 59 spots for browsing and buying.
Buenos Aires is a city of books. Love for the printed word is around every corner, from used and antiquarian bookstores to the fantastic architecture of the world-famous El Ateneo Grand Splendid. How do these shops continue to thrive? Book collecting in the Southern Cone, it seems, will never go out of style. And if you visit Borges's streets, you might suspect, as I do, that there's some book magic at work in Argentina.