If you're planning a trip to Spain and you like to think of yourself as a book collector, then you're in luck. The International League of Antiquarian Booksellers (ILAB) lists more than 40 shops selling rare and antiquarian books in various parts of the country, from storefronts in Sevilla in the southern part of Spain to those in Bilbao in the north. Depending on where you travel in the country, the makeup of the cities—from language to culture—varies widely. Anyone who has been to Catalonia will tell you that Catalan, as opposed to Spanish, is the primary language spoken. And in towns with close proximity to the Strait of Gibraltar, the architecture reveals influences from North Africa. But these regions do have one thing in common: a commitment to the preservation and sale of the book as physical object.
Antique Books in Barcelona's Markets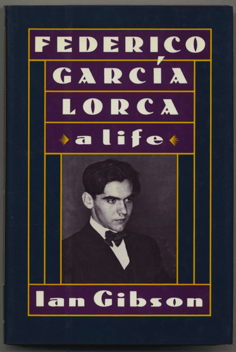 If you happen to find yourself in Barcelona on a weekend, we insist that you spend a few hours at the Sant Antoni Market (or, Mercat de Sant Antoni, in Catalan). On Sundays, this marketplace is filled with tables and stands of used, rare, and antiquarian books. Some of the sellers have bookstores in the area and bring their goods to the weekend marketplace, while others only exhibit their books at this spot on Sundays. The building itself where the market typically is held was designed in 1882 by Antoni Rovira i Trias. The covered structure actually takes up an entire block in the Eixample district of the city, with enough stalls to keep you busy for more than just a morning or an afternoon. In addition to rare books, vendors at the market also sell other papers goods and ephemera, including stamps and old cinema magazines.
The Mercat dels Encants, a very large weekend flea market, also has a number of stands featuring antiquarian books, although you'll have to do some serious digging. And if you're headed up that way, we recommend seeking out some of the antique stores located on Carrer de Valéncia, Carrer d'Aragó, and Carrer del Consell de Cent—you just might find some rare books hidden among the antique furniture.
Numerous other antiquarian shops are located in the winding streets just off La Rambla, a nearly mile-long tree-lined pedestrian street in the center of the city. If you decide to visit some of the shops in El Raval or Barri Gòtic—the two quarters on either side of La Rambla—you'll be very close to an important site in modern literary history. Toward the northern end of La Rambla, you can see the buildings on either side of the street from which George Orwell and members of Franco's military exchanged fire, illustrated in Orwell's Homage to Catalonia (1938).
Rare Books in the Capital City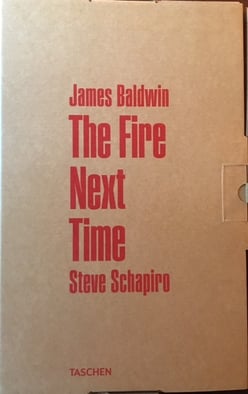 If you're traveling to Madrid, the capital city, you might not know it, but you can book a hotel room on Calle de los Libreros! Yes, indeed. There's a street in Madrid just off la Gran Vía—the large, multi-laned avenue running through the city—named for the bookshops that line it. But you might want to have an idea of what you're looking for before you enter. Unlike some antiquarian stores in other world cities, many of those in Madrid have a counter behind which the books sit. How do you browse? Well, browsing can be a bit difficult. You'll have to walk up to the counter, tell the shopkeeper what you're hoping to find, and she or he will bring out a stack of books for you to peruse.
There are also a number of antiquarian bookstores around the Plaza Santo Domingo and off side streets along the Paseo del Prado. For writers like Pablo Neruda and Federico García Lorca, Madrid represented the heart of Spain. The city has also been the home to a number of famous book editors and publishers, including Rafael Díaz-Casariego, who created the publishing house Ediciones de Arte y Bibliofilia in Madrid. We were lucky enough to spot an Argentinian collection of Neruda's Obras Completas inscribed to the publisher by the Chilean poet during a mutual visit to Paris. In short, Madrid might be considered the heart of the country by some, but its bookshops have a way of linking writers and publishers from across the globe.
We can't pretend to provide a complete list of all the places to do your rare and antiquarian book shopping in Spain—that list is just far too plentiful. We'd like to think we've given you some good leads, however, and we'd also like to let you in on a little secret for those of you traveling from outside the country: plan your trip for any month but August, as many Spanish booksellers close up for a nearly month-long holiday. And the best tip of all? Explore the cities as best you can, for you never know when a bookstore will be just around the corner.