If you're interested in rare books from Australia or New Zealand, one of the best cities for searching just might be Sydney. In particular, many of the bookstores in the city specialize in fiction and poetry by local writers, including Aboriginal novelists and poets. While Melbourne, a city located to the south, is known for its literary history, there are many reasonably priced and exciting rare bookshops scattered across Sydney. And given that this city is immensely walk-able, we'd recommend picking up a map and heading out on the town.
Darlinghurst and Surry Hills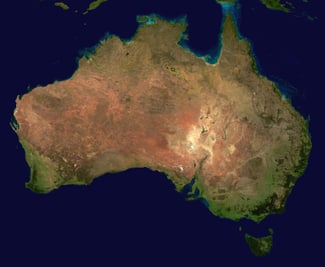 One of our favorite areas of Sydney to seek out unexpected book finds is in the antique and vintage shops that are scattered throughout Darlinghurst and Surry Hills. Some of the shops are pop-up shops, open for only a limited period of time. Others look to be dedicated to vintage ephemera and clothing from the shop windows, but a quick peek inside will reveal that several of these stores have book sections dedicated to Australian literature. We spotted first editions of Colleen McCullough's The Thorn Birds (1977), as well as signed first editions of Thomas Keneally novels, including The Chant of Jimmie Blacksmith (1972) and Schindler's Ark (1982).
Used Books in and Around Kings Cross
If you've spent any time in Sydney, chances are you've walked around the Darlinghurst Road precinct, which is more commonly known as Kings Cross. Why have you heard of Kings Cross? We'd be willing to bet that you've sought out the Coca-Cola Billboard—the Sydney "Coke Sign"—as an iconic landmark in the city. If you've been to the Coca-Cola Billboard in Kings Cross, then you might also have done a bit of roaming around in Potts Point, the larger suburb area that essentially encompasses Kings Cross. While there are some parts of this inner-city suburb that are not traditionally considered to be desirable areas of the city, there are actually a number of interesting used book and vintage stores nearby.
One of our favorite shops in the area is Grand Days. It's located on William Street and has a very large section dedicated to literature from Oceania. Some of our favorite finds in Grand Days? First editions of Aboriginal novelist Larissa Behrendt's works, as well as numerous fine copies of the Australian poetry journals Janus and Canberra Poetry from the 1970s. International League of Antiquarian Booksellers (ILAB) member Hordern House Rare Books, Manuscripts, Paintings & Prints is also located in Potts Point and is well worth a visit.
Newtown and Around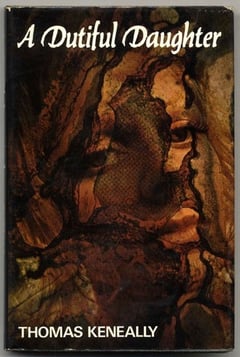 Not unlike Surry Hills and Darlinghurst, Newtown boasts a number of antique and vintage shops that also specialize in used and rare books. This neighborhood has a mid-20th-century history of vaudeville shows and other theatrical performances, and it's often known nowadays as an area that hosts music festivals and houses many of the city's cinemas. Gould's Book Arcade is located on the edge of Newtown and is, perhaps, the largest bookstore in the city. While many of the items in the shop fall into the category of used books, the store also boasts a large collection of rare and out-of-print books that should excite collectors.
Outside the Center
If you're willing to go a bit farther than Kings Cross, Surry Hills, or Newtown, there are several rare and antiquarian bookstores just outside the center of the city. What are some of our favorites? We'd recommend checking out Love Vintage Books in Willoughby for rare and out-of-print modern titles, Louella Kerr's Old Fine & Rare Books for antiquarian offerings, and The Antique Bookshop, which is also an ILAB member. Many of the shops we've mentioned, in addition to affiliation with ILAB, are members of the Australian & New Zealand Association of Antiquarian Booksellers Limited (ANZAAB).
In short, we love Sydney, and we're always excited by the rare and antiquarian book offerings we see throughout the city. If you're making plans to visit Australia anytime soon, you should definitely be thinking about visiting bookshops that can help you to expand your book collection.