Thomas Lanier (Tennessee) Williams was a man before his time, drawing attention to social issues rather than politics; focusing on mental health, sexual orientation, domestic violence, and family issues. He is one of the greatest American playwrights and largely undervalued.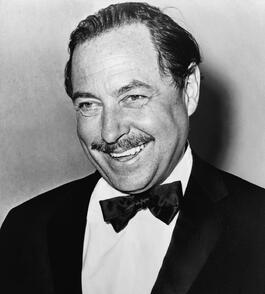 The Southern Gothic writer was born on March 26, 1911 in Columbus, Mississippi. He began writing when he was eight years old, after his family moved to St. Louis. He attended the University of Missouri, but dropped out and worked at the International Shoe Company factory. Williams would later graduate from the University of Iowa. His work in the factory was mundane and lifeless, pushing him to write more and subsequently inspiring the character of Tom Wingfield.
In 1939, Williams moved to New Orleans, Louisiana, where he would soak in the rich culture and use the city as the setting for A Streetcar Named Desire (1947). In 1944, he had his first major success as a playwright with the production of The Glass Menagerie, not too long after, making its Broadway debut. Williams did not publish his favorite and one of his most popular plays until 1955.
Cat on a Hot Tin Roof tells the story of a southern family caught up in lies. The play highlights the marital issues between the two main characters, Brick and Maggie. The couple has had ongoing problems, as Maggie slept with Brick's best friend to destroy any form of intimacy and trust between the two men. Although Maggie performs this act with Skipper to try to prevent anything from happening, it is through her that Skipper realizes his true feelings lie with Brick. However, when Skipper confesses his true feelings to him, he is denied and left heartbroken—inevitably leading to his suicide and leaving Brick with an insurmountable guilt he would try to drown in alcohol.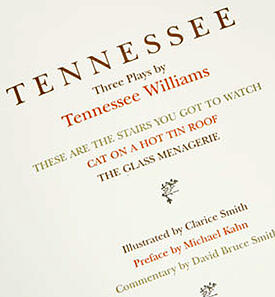 When this play was initially released, homosexuality was not accepted whatsoever. Gay relationships had no serious place in Hollywood, and bedside scenes usually provided comic relief. This censorship diluted the extent of Brick and Skipper's relationship when it was performed and filmed.
Before director Elia Kazan would debut Cat on a Hot Tin Roof, he requested that Williams rewrite the last couple acts of the play. Kazan had a history of making plays mainstream—as he had done with Williams' A Streetcar Named Desire—and he felt that Cat needed to change for it to be successful. Williams complied with the hope that Cat on a Hot Tin Roof too would be performed on Broadway, so his play ended up with two very different endings.
Additionally, in order to even see the play performed in Britain, you had to have a membership to view the showing—as if paying more money compensated for the "rampant immorality." Furthermore, in Richard Brook's film adaptation with Paul Newman and Elizabeth Taylor, they downplayed Brick and Skipper's affair so much, Williams is quoted to have said the movie "set the industry back fifty years" with the changes they made to his work.
Despite the neutering Williams' masterpiece underwent, he received a Pulitzer Prize for Drama in 1955 for his work. And although the film did not win any Academy Awards, it was nominated for several. Taylor, Newman, and Burl Ives' acting was superb and said to have been done in the height of their careers, perfectly displaying their theatrical range. To this day, the play is rarely performed, even though there are several versions.