The Caldecott Medal has been awarded since 1937 to an "artist of the most distinguished American picture book for children." Naturally, the Caldecott Award is supremely important for everyone involved in the book making and book buying and selling processes: from illustrators and publishers to fans and book collectors. Today, we begin our Caldecott Winning Illustrators series. We'd like to examine these award-winning artists more closely. Who are they? What is their artistic style? What other works are they famous for? What about them and their work is helpful for collectors to know? We begin with the inaugural Caldecott Award-winning illustrator: Dorothy P. Lathrop.
Who is Dorothy P. Lathrop?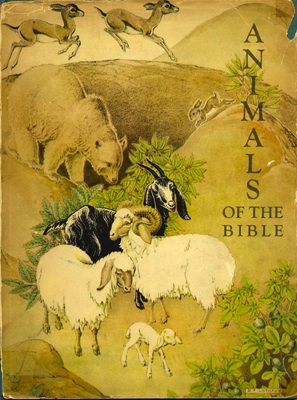 Dorothy Pulis Lathrop was born in Albany, New York on April 16, 1891. Art and creativity were in her blood. Her mother, Ida Pulis Lathrop, was a noteworthy painter who encouraged Dorothy's creative pursuits. Similarly, her grandfather owned a bookstore, perhaps adding to Dorothy's personal love of literature. As an adult, she shared a home with her sister, Gertrude, who was herself a sculptor.
Lathrop studied at Columbia University under Arthur Wesley Dow. She also attended the Pennsylvania Academy of Fine Arts and the Art Students League in New York.
Lathrop had a love for animals and the natural world. As a result, animals are the focus of much of her art. The first book in which her illustrations appear was The Three Mulla-Mulgars (1919) by well-known English author, Walter de la Mare. As the notes on the Flora and Fauna exhibit of Lathrop's work at the Brandywine River Museum from 2006 describe, de la Mare's compassionate and sensitive treatment of his characters was a perfect fit for Lathrop's feelings toward the creatures of the natural world.
In fact, in her acceptance speech after receiving the Caldecott Award, she extolled her audience saying, "I can't help wishing that just now all of you were animals. Of course technically you are, but if only I could look down into a sea of furry faces, I would know better what to say."
Dorothy Lathrop's career took off following the publication of The Three Mulla-Mulgars. She was in high-demand. She was commissioned over and over again in the 1920s and 1930s, and her illustrations accompany such famous authors as George MacDonald and Rachel Field. In total, her artwork was published in around 40 children's books. And, she wrote and illustrated several more children's books herself. On top of her career as an illustrator, Lathrop took up the art of wood engraving and was a founding member of the Print Club of Albany.
Examining Lathrop's Artistic Style
Lathrop worked predominantly with pen and ink early in her career but as the ways of commercial printing changed, Lathrop adjusted her style and took up lithographic pencil. In Animals of the Bible, we see a fine example of her black and white illustrations.
As Anne Robert's notes in her essay, Dorothy Lathrop's World, there wasn't a medium Lathrop couldn't master:
"Her output was prodigious, even staggering. What makes this all the more impressive is the variety of media in which she worked: pen and ink, oil, watercolor, gouache, colored pencil, graphite, woodcut, wood engraving, lithographic pencil, and lithographic crayon. Each medium has its own exacting demand, and she mastered them all."
That she preferred to use real-life animal "models" when drawing is clear in the mastery of her illustrations. She captures expression in her drawings in such a way that you can clearly imagine what the animals and other characters are thinking or scheming.
Why else have you heard of Lathrop?
Not only did Lathrop win the first Caldecott Award for her illustrations in Helen Dean Fish's Animals of the Bible, but she and Rachel Field teamed up in 1929 and produced Hitty, Her First Hundred Years, told from the perspective of a traveling doll. Hitty earned Field a Newbery Award in 1930.
As we mentioned above, you'll also see Lathrop's artwork in George MacDonald's works, The Light Princess (1926) and The Princess and Curdie (1927).
Unfortunately, as many scholars have noted, there is not much information out there about Lathrop. She seems to have slipped through the cracks. For an artist who had such a wide reach during the early part of the 20th century, it's a shame we don't know more about her. But maybe that intrigues you as a collector!
Collecting Lathrop
It's frustrating to research Lathrop because not much has been recorded about her illustrious career. And she is obviously an important figure in the history of American illustrators. That being said, if you are looking to add Lathrop to your collection, what should you keep in mind?
Animals of the Bible, First edition
The first edition of Animals of the Bible was published in New York by Frederick A. Stokes Company in 1937. An important point to note in regard to the first edition is the dust jacket. The first edition, first printing of the dust jacket includes a misspelling of Lathrop's name as "Lathop". The same misspelling is present on the spine. A true first edition will also make no mention of the Caldecott Award and can cost several thousand dollars. Without the dust jacket, the price will drop to around $500.
Animals of the Bible, First edition, second state
The first edition, second printing of Animals of the Bible has "Lathrop" correctly spelled on the spine of the book and the dust-jacket. The cost of Animals of the Bible in this second state is significantly less expensive (read: $1,000-$2,000 cheaper) than a first edition.
Hitty, Her First Hundred Years by Rachel Field
We mentioned this book above as a Newbery Award winner. The first edition was published in 1929 by The MacMillan Company. A first edition copy of Hitty will sell for between $1,000-$2,000, more if it is inscribed by the author.
The Little Mermaid by Hans Christian Andersen
This is a rare edition released in 1939 by MacMillan. First edition copies cost several thousand dollars, but they include both color and black and white drawings from Lathrop alongside Andersen's text. This could be an invaluable collectible for anyone interested in Lathrop, Andersen, Disney, or Children's Literature in general!
Sources: TFOAI.com, bpib.com: Lathrop, 50watts.com, bpib.com: Dlathrop