The Big Sleep (1939). The Maltese Falcon (1929). All the President's Men (1974). These three books represent some of the best mystery writing produced in the last century. And yet, one of these things is not like the others: where Raymond Chandler and Dashiell Hammett honed and perfected a particular kind of detective novel, Carl Bernstein and Bob Woodward's account of corruption and fraud within the Nixon administration leverages the conventions of those novels to present us with something all too true. Though All the President's Men isn't a novel in the strict sense, it often reads like one—a good one, at that. As a reader, you're fascinated by the investigative process, you feel real stakes and tension, you want to keep turning pages to figure out whodunnit, and that's precisely what made the book so powerful.
The observation that Woodward and Bernstein's Whitehouse-shattering book is one of the classics of the mystery novel genre isn't a new one. At CrimeReads, Noah Berlatsky contrasts the crime novel treatment of Watergate with the difficulty of crafting hypothetical future narratives around the current Ukraine scandal. But what he doesn't entirely emphasize is the way that Woodward and Bernstein (or "Woodstein," as they were collectively known by their editor) empower us to think about Watergate like a detective novel—the way their writing gives logic, organization, and even genre to facts and events that in the moment must have felt utterly chaotic. There may be a mystery novel, a tragedy, or a farce latent in our current historical moment, but it will probably take another Woodstein to make that evident to us.
Carl Bernstein and Bob Woodward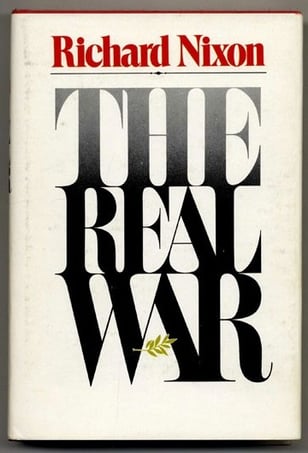 Of course, Bernstein wasn't just a co-writer of a great mystery, he was also (along with his partner) a savvy detective himself. They say to write what you know, and Ian Fleming has the distinction of being both a spy and spy novelist, but solving and chronicling the same mystery requires a fairly particular skillset—one that Bernstein honed over the course of his career as a reporter. Born to Sylvia and Alfred Bernstein in Washington, D.C. (both of whom were activists and members of the Communist Party, a fact to which Bernstein would devote an entire separate book), Bernstein was involved in his high school newspaper's circulation department, and began work as a journalist in earnest at the age of 16 for The Washington Star.
He wrote for The Diamondback while at the University of Maryland, and after dropping out of school he moved on to the Elizabeth Daily Journal in New Jersey, and eventually The Washington Post. When the Watergate break-in occurred, he was only in his late twenties—having amassed a number of awards and a reputation as a sterling prose stylist—and he was just a few months past his thirtieth birthday when All The President's Men was published in 1974. Nixon would resign less than two months later. Dustin Hoffman would play Carl Bernstein (alongside Robert Redford's Bob Woodward) in the film adaptation of the book.
Bernstein's Life and Legacy
Just as the play Frost/Nixon (2006, later adapted into a film with Michael Sheen and Frank Langella in the titular roles) reminds us that even after the defining moment of career—his resignation from office—Nixon kept kicking around for another two decades, the rest of Carl Bernstein's bibliography reminds us that All The President's Men was far from his only accomplishment as a writer and journalist. He and Woodward wrote another book about the final days of the Nixon presidency, entitled The Final Days (1976). He also did reportage on the CIA for Rolling Stone, as well as a Time cover story on Pope John Paul II, which was later adapted into a full-length book.
In 2007, Bernstein published A Woman in Charge: The Life of Hillary Rodham Clinton, in advance of a presidential campaign that many expected to result in Clinton's nomination. Interestingly, Bernstein was actually racing against the clock to get his book published before a competing Clinton-biography by Jeff Gerth and Don Van Natta, Jr. (neither of which had the Clintons' explicit cooperation on their projects). Bernstein ultimately beat out his competition by three days—though neither biography seemed to make much of an impression on critics, pundits, or voters.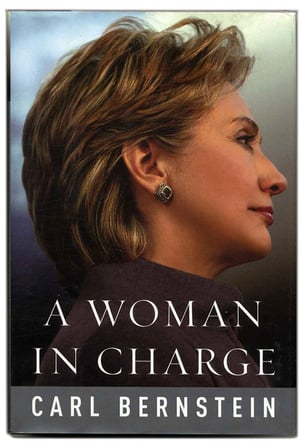 Another Kind of Mystery
Of course, in addition to giving the reading public (not to mention the polis) one of its great mysteries, Bernstein did leave a sizable mystery in his wake: the true identity of Deep Throat, the informant who provided information about the Watergate scandal as the investigation was unfolding. In 2005, after more than 30 years, former FBI Associate Director Mark Felt revealed himself to be Deep Throat. Up to that point, there were perhaps as few as three people who knew his identity: Carl Bernstein, Bob Woodward,… and Nora Ephron.
That's right. Ephron had been married to Bernstein for a few in the '70s (she even wrote a book about the end of their marriage, which was adapted into a film shortly thereafter—this time Bernstein was portrayed by Jack Nicholson), and after Mark Felt outed himself Ephron published a righteously indignant I-told-you-so in the Huffington Post. "For many years," she wrote, "I have lived with the secret of Deep Throat's identity. It has been hell, and I have dealt with the situation by telling pretty much anyone who asked me, including total strangers, who Deep Throat was. Not for nothing is indiscretion my middle name."
Ephron goes on to say, with her characteristic wit:
"Years passed while unbelievably idiotic ideas of who Deep Throat was were floated by otherwise intelligent people. There were theories about John Dean, and David Gergen, and Alexander Haig, and L. Patrick Gray and Diane Sawyer and Ron Ziegler (Ron Ziegler!), and I'm pretty sure even Henry Kissinger's name came up. I mean, really. Why these people with these ludicrous theories didn't call me I cannot imagine. I am listed."
She explained the fairly clear logic that led her to the conclusion: Deep Throat's original moniker in Woodstein's notes was "My Friend" (Bernstein later admitted that using Mark Felt's initials in his codename was "not very good tradecraft"); it was already established that Woodstein's source worked in the Justice Department, and obvious from All the President's Men that it was someone with access to high-level FBI files; and Bob Woodward and Mark Felt were in the Navy together. And yet, for decades no one believed Nora Ephron. Which is just further proof of what Bernstein had already demonstrated to us: the medium is the message. Tell a room full of people the truth, and it can look like gossip or hearsay. Present the world with a tightly-crafted whodunnit, and people start asking themselves: "What did the President know, and when did he know it?"