Born in 1957 to President John F. Kennedy and Jackie Kennedy, Caroline Kennedy spent her childhood after her father's assassination in the Upper East Side of Manhattan. After graduating with her J.D., she worked as an attorney, politician, and advocate for educational reform. Under the Obama administration, Kennedy served as the U.S. Ambassador to Japan from 2013 to 2017. Throughout her career, she has published books on politics, American history, constitutional law, and poetry. If you're interested in collecting poetry or collecting books associated with the Kennedy family, the following list is for you.
The Best-Loved Poems of Jacqueline Kennedy-Onassis (2001)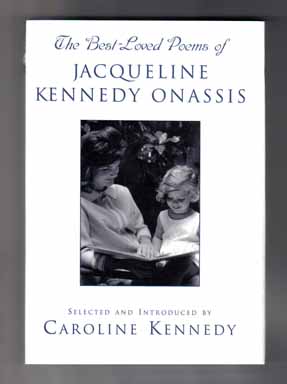 In this book, Kennedy collects her mother's favorite poems. She includes works by Shakespeare, Dickinson, Cummings, and Frost. In addition to poems written by renowned authors, Kennedy includes a poem written by Jacqueline Kennedy. Throughout the book, illustrations consisting of family photos add an element of personalization and depth of feeling to an otherwise common collection.
A Family of Poems: My Favorite Poetry for Children (2005)
This work collects favorite Kennedy family poems on a variety of topics. Kennedy includes introductions for her chosen poems, adding a personal touch to the anthology. The poems chosen are suited for children of all ages and can grow with a child. The foreign language poems are also included in their original language, allowing children to be exposed to a wide variety of poems from different languages and cultures. In this book, Kennedy worked with artist Jon J. Muth to provide watercolor illustrations.
Poems to Learn by Heart (2013)
The companion to A Family of Poems, this book is a collection of more than 100 poems picked out by Kennedy as her favorites that are especially suited for memorization. Kennedy chose to include a wide variety of topics and feeling, but all have layers of meaning that only become clear once memorized. Kennedy also worked in collaboration with Jon J. Muth to provide watercolor paintings to accompany the poems. Throughout the work, Kennedy's introductions to the poems help readers understand and appreciate poetry and the importance of memorizing poems.
She Walks in Beauty: A Woman's Journey Through Poetry (2011)
Kennedy collected the works of famous poets, ranging from Edna St. Vincent Millay to Queen Elizabeth I, that lend to her message of human experiences and womanhood. All of the poems chosen reflect Kennedy's experiences as a girl, woman, and mother. The book is divided into sections based on notable phases of a woman's life, each of which is begun with an introduction written by Kennedy.