For many readers, Louisa May Alcott's Little Women was a powerful novel. Despite the fact that most of her works were published nearly 150 years ago, they feel strikingly modern and relevant. Whether you're interested in collecting early dust-jacketed editions of some of Alcott's most famous novels or rare literary magazines containing contributions from the writer, you may not need to look too far.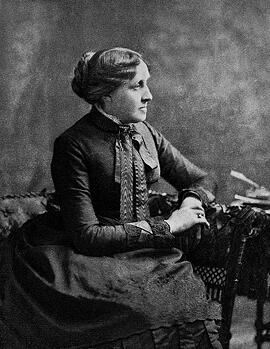 A Brief Biographical Background
Alcott was born in 1832 near Philadelphia, Pennsylvania. Her father, Amos Bronson Alcott, had ties to many of the transcendentalist writers of the period, and he moved his family to the Boston area in the late 1830s. There, Alcott's father grew closer with notable writers like Henry David Thoreau and Ralph Waldo Emerson. Indeed, the family ultimately moved to a home in Concord, Massachusetts, which was located only minutes away from the houses and haunts of Thoreau, Emerson, and Nathaniel Hawthorne.
Given the close relationship between the Alcott family and many of the distinguished transcendentalist thinkers of the period, it's not surprising that much of Louisa May Alcott's education derived from transcendentalism. By the late 1840s, Alcott had become an ardent abolitionist. To be sure, she and her family members aided freedom seekers on the Underground Railroad. In addition to her abolitionist work and ideology, Alcott also served as an early voice in the feminist movement. Records indicate that she was the first woman who registered to vote in a local election in Concord.
By the 1850s, Alcott had begun writing for the Atlantic Monthly, as well as several other magazines and printings. She acquired real fame with the first publishing of Little Women: or Meg, Jo, Beth and Amy in 1868. The famous novel initially was published in two parts. Alcott later wrote "sequels" to Little Women, including Little Men (1871) and Jo's Boys (1886). Although Alcott achieved much literary success, she suffered from numerous health issues and died when she was only 55 years old. In addition to her three most famous novels, Alcott wrote numerous other texts, including many essays, short stories, and more than ten additional novels.
Finding Rare Alcott Works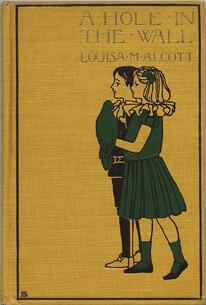 What do rare works of Louisa May Alcott's look like? And what should collectors seek to find? As with other authors and famous works, first editions often are coveted items in collections. The same is true for any Alcott collector. But what first editions might you expect to find?
A true first edition of Little Women: or, Meg, Jo, Beth and Amy can be an exciting but very expensive addition to your collection. The first edition was published in two parts, as we mentioned, by the Roberts Brothers in Boston. Given that the novel appeared in two parts, a complete edition of the novel would include "Part First" and "Part Second." These texts are extremely scarce, and they're likely to be sold for thousands of dollars. The Roberts Brothers also published Little Men and Jo's Boys, and first editions of these novels would be important to complete any Alcott collection.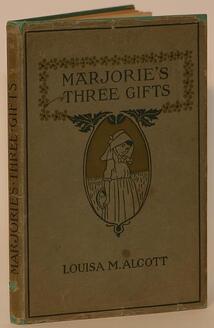 Some of the most exhilarating finds for an Alcott collector are early editions with dust jackets. Since dust jackets are fragile, many nineteenth-century dust jackets simply haven't survived. To be sure, many of the first editions of Little Women available to collectors do not have the dust jackets available for purchase. However, it's still possible to locate some of Alcott's works with their original dust jackets. For example, you might be able to find first editions of Hospital Sketches (1863), published by James Redpath, with an original dust jacket. In addition, several of Alcott's works published by Little, Brown and Company—while extremely scarce—can be found with dust jackets intact. You might seek out a copy, for instance, of Marjorie's Three Gifts (1899), A Hole in the Wall (1899), or Poppies and Wheat (1899).
In addition to first editions of these works, you might seek out some of Alcott's other (less famous) novels, in addition to magazines like the Atlantic Monthly or St. Nicholas Magazine, which published her short stories and essays.
While collecting works by Louisa May Alcott can be a significant financial investment, it can also make for exciting and important work. Whether you're just beginning your collection and seeking out interesting small-press editions, such as the leather-bound books published by the Easton Press in the 1970s and 1980s, or if you're seeking to expand your already impressive collection with true first editions and early dust jackets, there's always more to discover.