How much do you know about Victor Hugo's 1831 novel The Hunchback of Notre Dame? It's considered a seminal text of Gothic fiction, a style that's often characterized by settings in looming castles with dark passageways, and general elements of the macabre or supernatural. Yet the Gothic isn't a genre of literature unto itself, but rather a style that can make its way into various literary forms.
For Hugo, the Gothic tradition provided him with a way to conjure the medieval period in France in the early 19th century. Given that the term "Gothic" initially referred to a mode of art and architecture produced in the late middle ages, Hugo connected present-day Paris to the 15th century period in which he set the novel. Indeed, such a link proved necessary to discuss the historical importance of the Notre Dame cathedral, which was completed between the mid-13th century and early 14th century.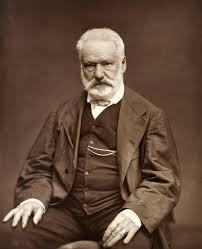 Historical Context
According to literary critics and French historians of the 19th century, Hugo wrote The Hunchback of Notre Dame in order to draw attention to the recent degradation of the Notre Dame de Paris, known to English speakers as the Notre Dame cathedral.
In the mid-16th century, rioters severely damaged parts of the magnificent gothic structure, and by the late 18th century, the Notre Dame had come under threats posed by political modernization. Indeed, during the French Revolution in 1793, many parts of the cathedral were destroyed while others were looted. As such, Hugo turned the cathedral itself into the protagonist of his novel, taking great care to draw attention to its architectural splendor and historical significance.
Editions in Translation
Where should a Victor Hugo collector begin when looking for copies of Notre-Dame de Paris? In Paris, Charles Gosselin Libraire published the first edition in 1831. In following years, presses outside France produced the novel in its original language for buyers in the U.K. and the U.S. For example, in 1888, William R. Jenkins published a two-volume set of the novel, in the original French, illustrated by Rossi & Mybach Bieler.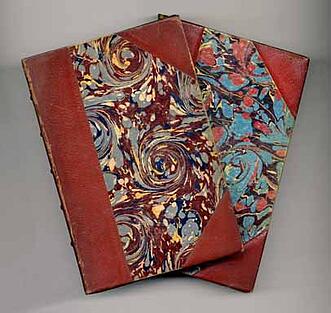 A number of interesting English-translation editions also exist. In 1833, the first English-language edition was published by Richard Bentley, a publisher who operated out of the U.K. Frederic Shoberl completed this translation of Hugo's novel, and the edition includes an illustrated title page and frontispiece. Just one year later, Carey Lea Blanchard, a publisher out of Philadelphia, had the first American English-language translation of the novel. This edition was a two-volume set, and it's still possible to add to your collection if you're able to find an affordable copy. Other English-language translations exist for collectors to find, too. For instance, Little Brown & Co. published a translation from Boston in 1888.
Other Genres and Forms
In addition to various editions and translations of the novel, Hugo's narrative has been adapted into many other forms. For instance, operas of The Hunchback of Notre Dame have been performed, including one written by Hugo himself. In addition, the text became a silent cinematic success, and A.L. Burt Company published a related 1923 edition in English. The lucky collector who happens upon this edition will find a book that includes stills from the film version of the novel from the same year, starring Long Chaney and directed by Wallace Worsley.
Whether you're interested in historical fiction, the Gothic tradition, or cinematic representations of classic literature, The Hunchback of Notre Dame has something to offer you. And after discovering one of the early English-language translations of Hugo's famous novel, you may find yourself adding to your collection by seeking out operas, films, and other adaptations of this work. Indeed, you might even discover some pieces of paper ephemera from one of those opera performances. With The Hunchback of Notre Dame, your collection will know no bounds.