Shakespeare's influence on our everyday language is undeniable. Any time you've waited "with bated breath" or taken "cold comfort," you can thank Shakespeare for your phraseology. Have you recently found yourself "in a pickle" or been sent on a "wild goose chase?" Shakespeare coined those descriptors, as well. Maybe you are thinking everything in this paragraph is a "foregone conclusion." Well, that's Shakespeare, too. Truly, Shakespeare's cultural reach is wide. But think for a minute about your earliest exposure to Shakespeare's actual works. Was it college? High school? Even before then? In the 19th century, one man worked to bring the great Shakespearean dramas to an even younger audience. His name was Charles Lamb.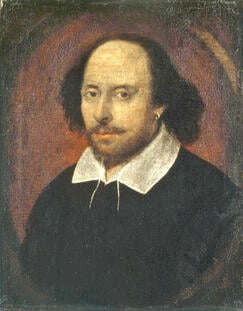 A lover of all things England, and a particular champion of his London roots, Charles Lamb took to writing after a speech impediment prevented him from furthering his education at university and becoming part of the clergy. Instead, he worked as a clerk, ending up at the East India Company in 1792. He would remain employed there for over thirty years, during which time he would also publish his most notable works.

In 1807, Charles and his sister Mary Lamb collaborated to create Tales From Shakespeare, a book filled with retellings of Shakespeare's plays for children. The work stuck. It was republished numerous times with different illustrations by varying artists, notably by Arthur Rackman—who also illustrated some of the Grimm Brothers' tales and Washington Irving's Rip van Winkle—in 1899 and again in 1909. The Lamb siblings' words and accompanying illustrations are now how many young readers get a first taste of the Bard.

In his own words, Charles claimed that Tales from Shakespeare is meant to be an "introduction to Shakespeare, for which purpose his words are used whenever it seemed possible to bring them in." Mary Lamb retold the comedies, and Charles handled the tragedies. Charles and Mary gave "diligent care" to selecting verbiage appropriate to the "beautiful English tongue" with which Shakespeare wrote. So, as much as it can, in Tales from Shakespeare, the text stays true to the original plays. The illustrations add an exquisite quality to the stories, and coupled with the retellings, Tales from Shakespeare is the perfect way to get young minds chewing on the tales of old.

The Shakespeare retellings were a product of Lamb's early years as a writer. He is perhaps better known for his personal essays written using the pen name "Elia" which were published in London Magazine and later compiled into collections titled "Essays of Elia" and "The Last Essays of Elia" in 1823 and 1833, respectively. Likewise, Lamb had close ties with Samuel Taylor Coleridge and through him, John Keats. His letters to the former are also heralded as literary achievements, and Coleridge is often credited with inspiring Lamb to pursue poetry and continue writing in general.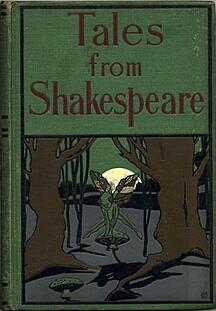 Many are thankful that Lamb heeded Coleridge's advice. Tales from Shakespeare is used for a myriad of purposes. It is an excellent supplement to homeschooling curricula; a great read for anyone prior to seeing one of Shakespeare's plays performed; and of course, in its original purpose, as a classic book for literary-minded little ones.

Others have since created their own Shakespearean retellings. Many movies have been made with Shakespearean plot lines including 10 Things I Hate About You and Shakespeare in Love. In the theater, we saw a successful resurrection of Romeo and Juliet's star-crossed love in West Side Story. And if you have small children at home, perhaps you've been exposed to Jennifer Adams' BabyLit series. Adams retells classics like Pride and Prejudice, The Jungle Book, and Romeo and Juliet, among others, in a series of children's books. They take the form of counting primers, camping primers, and simplified stories. Granted, the BabyLit series is not as true to the text as Lamb sought to be in Tales From Shakespeare, but it's still exciting to see others experiment with recreating some of our most beloved stories with a child's mind in mind.