Planning a trip to Chicago anytime soon? Like a number of other major cities in the U.S. and across the globe, Chicago has its own vibe, its own pizza, and its own rare book scene. We want to tell you more about all the city has to offer for buying rare books at stores and fairs, and for delving into rare book research at some of Chicago's special collections libraries.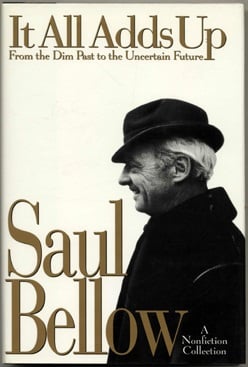 Buying Rare Books in Chicago
Chicago, and the Chicago area, is home to a number of rare and antiquarian booksellers who are members of the Antiquarian Booksellers Association of America (ABAA). Some are open stores with regular hours for browsing, some are by-appointment-only, and some are mail-order-only. First up is Powell's Books Chicago. This great bookshop is located in Hyde Park, and it has a wide-ranging selection of rare and out-of-print texts and ephemera. If you make an appointment, you can also visit Kurt Gippert Bookseller, who has a large collection of rare Americana and fascinating paper ephemera. And while they're not open for browsing, we love Jeff Hirsch Books. Just north of Chicago, Jeff and his partner Susan have an incredible collection of art, photography, poetry, and broadsides. (Jeff and Susan kindly let me stop by their home several years ago to browse through their amazing collection, and I got the chance to learn that they're also some of the kindest and most accessible booksellers out there!)
Our favorite used bookstore for browsing in Chicago for finding both used and exceptional rare books for a book collection is Myopic Books on N Milwaukee Avenue in Wicker Park. The bookstore has multiple aisles and floors of used books, and several cases all throughout the front room of the store dedicated to rare books—from classic Chicago-centric fiction of Saul Bellow to rare art, music, and poetry books. If you're headed to Chicago, Myopic Books is more than worth a stop. In the West Loop, you should also explore Open Books, which is a literacy nonprofit and used bookstore. While there are fewer rare books here, you certainly might get lucky and find a new object to add to your collection.
In addition to rare bookshops in the Chicago area, you might also find some rare books at the markets and fairs in the city. Each year, there's a Chicago Book & Paper Fair that brings together sellers and buyers of rare books and ephemera. This fair usually takes place in June. In addition, the Midwest Antiquarian Booksellers Association Annual Book Fair, typically held in October, gives rare book collectors a chance to develop their collections with offerings from rare booksellers from across the Midwest. Chicago even has some antique and ephemera fairs that are not necessarily focused on rare books, but where rare books are sometimes sold. Our favorite place to browse is the Randolph Street Market. It's open on weekends once a month over the summer, and during the fall and winter holiday season.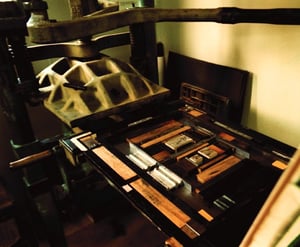 Special Collections Libraries and Rare Book Research
Chicago is one of the great cities in the U.S. for conducting research at special collections libraries. While, of course, you cannot purchase any of the rare books in these libraries, you can conduct research in some incredible collections. We want to highlight just a few, since they certainly make an immense contribution to the rare book scene in Chicago on the whole.
First and most significantly: The Newberry. The Newberry is a humanities-centered independent research library in Chicago with some incredible collections. Of immediate interest for rare book collectors and researchers is the "History of the Book" collection. The library describes the strengths of the collection as "the design of letter forms, calligraphy, type and type-founding, technical innovations in printing, design usage and theory, bookselling, bookbinding, papermaking, the history of book collecting, and the history of libraries." Yes, all you rare book collectors out there, this collection allows you to engage in some incredibly meta research on the history of book collecting! This library began to develop this collection largely after the start of World War I, and it now contains more than 600 cubic feet of archives pertaining to printing and publishing, and more than 15,000 pieces of print ephemera. Beyond book history materials, the Newberry also has some incredible collections related to performing arts, early modern literature, postcards and related ephemera, and Indigenous studies.
If you're planning to spend some time in Chicago conducting book-related research, you should also explore the special collections libraries at various universities and other institutions around the city. The Chicago Public Library, for example, maintains a variety of fascinating collections, such as the Black Radical Congress Archive, the National Association of Negro Musicians Papers, and the Chicago Blues Archives.
The Flaxman Library Special Collections at the School of the Art Institute of Chicago (SAIC) includes the incredible Joan Flasch Artists' Book Collection. According to the library, this collection "brings together close to eleven thousand artists' publications in all formats and media including books, zines, multiples, video and audio recordings, digital works, periodicals, and other unique works of art created by artists of local, national, and international significance." The collection largely focuses on materials from the 1960s to the present. It even has a digital library, so you can "visit" Chicago in some form from the comfort of your own home.
Finally, we'd be remiss if we didn't mention the special collections library at the University of Chicago. The collections here are vast, but we want to tell you about two that we think are the most interesting. First, there's a digital and print archive related to The Chicagoan, a jazz-age magazine that "aimed to portray the city as a cultural hub and counter to its image as a place of violence and vice." And jumping back in time to a much different text, the University of Chicago also has a collection entitled "Cervantes: Test and Image." It includes a wide variety of scanned editions of Don Quixote, as well as various materials connected to illustrations and criticism of the early 17th-century text.
Whether you're interested in buying books for your collection or expanding your knowledge about rare books and ephemera, Chicago is a fantastic place to visit.