Charles Dickens understood Christmas. No one knew better than him that this year-end holiday should do but one thing: lift our spirits. It's a celebration to keep us warm and merry in the short days and frigid winds of winter. We are to do this with good food and wine, lights, music, gifts, and company. A crucial element of this palliative recipe was stories, and Dickens both extended and innovated the cultural tradition of Christmas in his own novels and tales. It's an age-old belief that no one should go through Christmas without a good book, and the gift ideas below will help you make that wish come true for your friends and family.
Christmas Classics
A Letter from Santa Claus by Mark Twain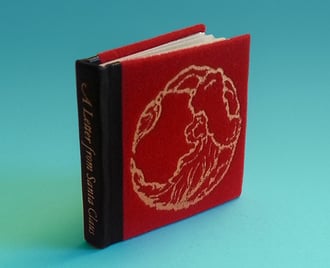 Mark Twain wrote a letter from "Santa Claus" to his five year old daughter Susy. In it, Santa responds to her Christmas list and outlines his upcoming arrival. Twain even imbues it with his characteristic humor: "I had trouble with those letters which you dictated through your mother and the nurses, for I am a foreigner and cannot read English writing well." This particular edition (pictured to the right) is an attractive miniature, printed in letterpress and gilt decorated. It is one of 125 copies printed.
A Christmas Carol by Charles Dickens
Why not indulge in the quintessential Christmas tale this season? You probably know all about the story by now, with its Scrooge and ghosts and Christmas trees, but nothing is like reading the real thing. Classics become classics for a reason, after all. While A Christmas Carol is regarded as the yuletide authority in literature, Dickens owes his conception of Christmas in part to his friend, Washington Irving, who wrote about the holiday's rich traditions in his Sketch Book.
Modern Gems
Politically Correct Holiday Stories by James Finn Garner
Written after the success of his bestseller, Politically Correct Bedtime Stories, Garner retells Christmas classics with his typical satirical spin. He writes "Frosty the Snow Persun," in which the snow figures of the world march on Washington to protest global warming and atmospheric ozone depletion. One will also find "Rudolph the Nasally Empowered Reindeer," in which everyone's favorite reindeer organizes a union to rally against Santa's exploitative labor practices. It's the perfect Christmas book for anyone with a hearty sense of humor.
Christ the Lord: Out of Egypt by Anne Rice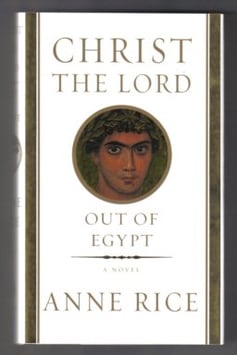 There exists quite a gap in the biblical record in the life of Jesus, and Anne Rice plays with this fact in her novel, in which she dramatized the life of Christ, from age seven to eight. The novel was written after Rice's return to her childhood Catholicism from her years-old atheism. It draws partly from the apocryphal Gospel of Thomas, which features a little more of Jesus' infancy than the biblical accounts, but there's still a good deal that Anne Rice invents. Still, her novel manages to be both interesting and reverent in dealing with a delicate subject.
A Different Kind of Christmas by Alex Haley
Haley's novel takes place in 1855, and follows a young man as he dissents against the institutions of slavery in the antebellum South. Although his family owns slaves, the protagonist's time at Princeton informs him of the injustice of human bondage. The protagonist plans to help a cadre of slaves flee via the Underground Railroad: an audacious escape planned for Christmas Eve. It's not your typical Christmas story, but it's one that presents characters who are engaged in a brave, and righteous sacrifice for others.
Feasting and Merriment
My Year in Meals and My Year in Cocktails by Rachael Ray and John Cusimano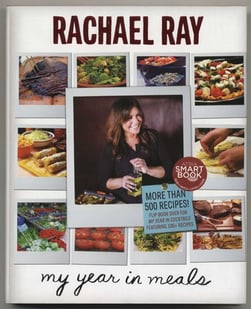 Be the host to remember this year with this recipe book for great food and cocktails. In it you'll find great cocktail recipes for the holidays, including Nod to Nog, a delectable take on a holiday classic.
And no holiday is complete without hearty, homecooked food, and a cookbook like Rustic Italian Food by Marc Vetri and David Joachim will help you make just that. Bobby Flay insists that Marc Vetri cooks the best Italian food in America, and that his recipes will have "your friends and family running to the table for meal after meal." If Italian's not your style, Southern food will never let you down. "Christmas with Southern Living 1984" by Jo Voce and Shelley Stewart takes you through ways of decorating the house, as well as making irresistible Southern holiday recipes.
Still hungry for more books of the season? Browse our Christmas selection below.