American writer James Baldwin was born August 2, 1924 in Harlem, New York City. He was the oldest of nine; his younger siblings were all half-siblings and his stepfather was harsher on Baldwin than on the rest of the children. His unusual intelligence--combined with the persecution of his stepfather--caused Baldwin to spend much of his time alone in libraries. By the time Baldwin had reached age fourteen, he had discovered his passion for writing. During his young adult years, his talent for language did not go unnoticed. His educators deemed him gifted—and in 1937, at the age of thirteen, he wrote his first article titled, "Harlem—Then and Now" which was published in the school's magazine, The Douglass Pilot.
Early Life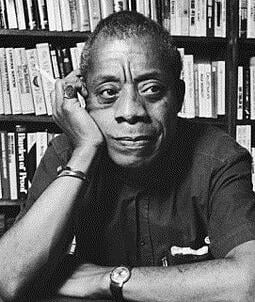 During his teenage years, Baldwin followed his stepfather's shadow into the religious life. However, he became dissatisfied with ministry, considering it hypocritical and racist and ultimately left the church. Afterwards, he worked a series of odd jobs to provide for his mother and siblings but was increasingly frustrated by his inability to write.

Baldwin met artists such as Richard Wright, Theodore Pelatowski, and Beauford Delaney, all of whom encouraged him to pursue a career in the arts. Wright assisted Baldwin in receiving a writing grant, which helped support him while working on a novel. However, Baldwin was also struggling to come to terms with his homosexuality. Faced with an unaccepting culture, he moved to Paris at age 24, hoping that distancing himself from America would give him a better perspective of its society.
On Writing
His first novel, Go Tell it on the Mountain was published in 1953. The partially-autobiographical book tells the life of a man, John Grimes, and the pressures he faces to follow the footsteps of his father. Grimes' familial issues were not unlike Baldwin's, and the character also struggled with the ubiquitous racism of American society.
While his first novel focused on the Harlem culture, his second novel, Giovanni's Room (1956), is told through the perspective of a white homosexual living in Paris. Although Baldwin was hesitant about publishing a book with such a taboo subject, the novel is considered a great literary commentary on the time period, describing the social alienation faced by both foreigners and homosexuals.
Civil Rights Involvement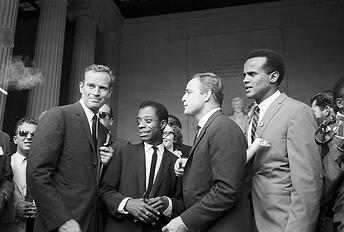 Baldwin travelled back to the United States at the beginning of the Civil Rights Movement and the Parisian Review asked if he could report on what had been happening in the American South. He began reporting from Atlanta, Georgia, where he would meet and become friends with Martin Luther King Jr., and then travelled on to Montgomery, Alabama. He wrote several essays on the movement, which were published in magazines including: Harper's, The New Yorker, and Mademoiselle.
Baldwin later joined the Congress of Racial Equality, causing him to travel across the American South lecturing on his views of racial inequality. Baldwin became so involved in the movement that he was featured on the cover of Time for their Spring release on May 17, 1963. His insights into both the North and South gave him a unique perspective on the racial problems the United States was facing.
Baldwin passed away in late 1987 at the age of 63. Despite his short life, Baldwin touched a great many people with his works of literature and his advocacy for civil rights.