Renowned poet C.K. Williams passed away on September 20, 2015. Today, we hope to honor his legacy as we explore the makings of the man who the Academey of Arts and Letters described as an "esteemed colleague, whose compassionate poems move consistently toward sympathy and moral enlightenment."
Williams started writing poetry when he was 19 years old. His work was heavily influenced by the political environment at the time; thus, much of his writing centered on the Vietnam War and the Civil Rights Movement. As he wrote, his poetry grew more introspective and personal. Many of his poems explore the relationship between individuals and society. His societal focus earned him the reputation of a "social poet." Beyond that, though, C.K. Williams wrote in a special way, one that shines a light on emotions we've all experienced and can relate to.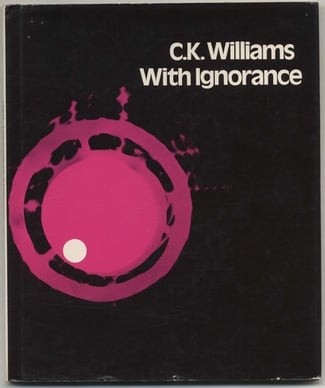 Over the years Williams accumulated many accolades. He won the 1987 National Book Critics Circle Prize for Flesh and Blood. In 2000, he was awarded the Pulitzer Prize and the Los Angeles Book Prize for his book of poems, Repair. In 2003, he won the National Book award for The Singing. The list of prizes and awards goes on and on: a true testament to C.K. William's prolific and poignant style.
Indeed, Williams' style has garnered him much attention. Some love his prose. Some hate it. Wherever you fall, it's hard to argue that Williams expertly employed his style of poetry to deeply explore emotions that may be difficult to see clearly otherwise. His long and winding verse is often compared to Whitman. The rambling lines focus on developing ideas and feelings that are as fleeting as they are complex. The result? Williams captures feelings that we've all experienced but perhaps have been unable to articulate ourselves.
In a way, the poetry of C.K. Williams feels like an investigation of a moment in time. Instead of leaving complex emotions hidden in ambiguity, Williams dives in and shines a light on the deep-seated realities hidden within ourselves. As such, his poetry is as much a commentary on the individual as it is on society.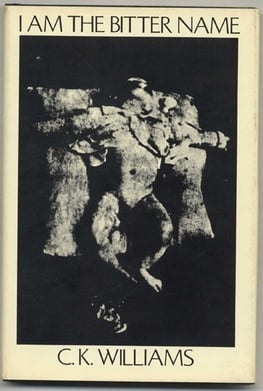 Williams' subject matter is sad while being beautiful. For example, he wrote about the brief companionship between two people sitting next to each other on the metro, as well as the divide between himself and a black man on the street. Williams examinations are effective because they're so commonplace. He strikes at the heart of the human experience by discovering emotional truths in everyday life. It can be a simple as seeing a homeless person on the street, or remembering a past gaffe. His poems instill a certain sense of inevitability, almost positing that individuals are doomed because of mistakes from long ago.
Essentially, Williams' work is that of a detective. A moral detective. His poems are a study of what it means to be an individual in modern society, and they are a study of how societal norms and values manifest within ourselves. The conclusion isn't always happy, but it is usually satisfying. Kind of like discovering the origin for a scar that's never fully healed.
In 2001, Williams gave the following TED Talk during which he read from several of his works. We've posted it here. It is well worth your time to watch and especially to listen! Nothing can aptly convey Williams' power and the reach of his poetry like the man himself reading his own work.