Like the Danish philosopher Søren Kierkegaard, Dean Koontz is a man of many names. Following the advice of an early publisher, Koontz determined that he might alienate fans of one genre by publishing under his own name in another. Given how many genres Koontz was going to publish in, it was necessary to have a whole host of pseudonyms (like David Axton, Leigh Nichols, and Brian Coffey) to preserve his image across his various milieus, which ranged from horror and thrillers to satire, science fiction, and mystery. Given that he was, during his era of peak productivity, publishing as many as eight novels a year, it's a miracle he was able to keep track of them all.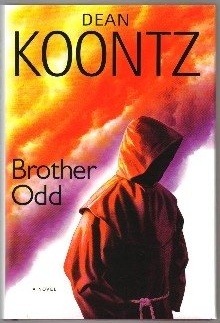 Now, of course, we know the real authorship of many of his early forays (with the exception of some disputed works of erotica that he may or may not have been co-written with his wife), and most of his novels do, in fact bear his name. As a result, it's finally possible to reckon with Koontz's gargantuan and hugely influential oeuvre. The author began trying to make writing his career after winning an Atlantic Monthly fiction contest as a college student. After a decade of writing prolifically under his various pen names, Koontz finally earned a breakout hit with Whispers (1980), about a screenwriter who's attacked by a deranged vineyard owner. Shortly thereafter, Koontz titles became virtually guaranteed bestsellers. With subsequent works like Watchers (1987), Odd Thomas (2003), and Phantoms (1983), Koontz became more than a household name—he gained a reputation as a popular literary craftsman par excellence. Other writers looked to him as a master of plot and psychological complexity, and readers eagerly await his new releases, which luckily come at regular intervals.
In spite of the diverse nature of Koontz' plots, it has been suggested that he actually mines much of his material from his own life. Whether or not that's the case, he certainly creates stark, psychologically compelling portraits of his characters, doing so with such precision that he has actually drawn comparisons to Flannery O'Connor—a high compliment for anyone, especially someone whose works don't fall into the traditional "literary" mode of writing.
In addition to novels, Koontz has written screenplays (including some adaptations of his own work) and a book of poetry called The Book of Counted Sorrows (2001). Interestingly, The Book of Counted Sorrows began itself as a fictional collection of poetry quoted in other Koontz novels. Eventually, Koontz had created so many "fake" poems within his works that it became practical to publish them as a standalone volume.
Notable Works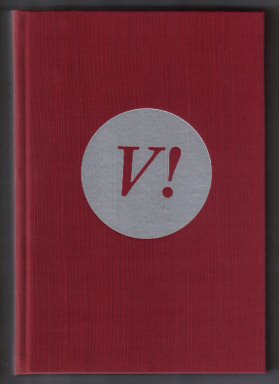 Life Expectancy – Signed/Lettered Edition
Koontz' psychological investigation into the life of protagonist Jimmy Tock blends humor, suspense, and clowns to create a dark but readable tale of fate and serendipity. This beautiful volume is one of a limited first edition print run containing 300 numbered and 26 lettered books. This one is lettered 'I', and contains a laid-in ticket that reads, "Prepare to be enchanted." Learn more >>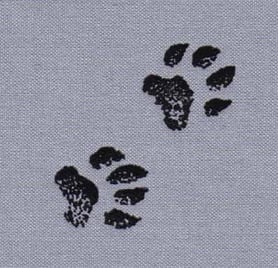 Forever Odd – Signed/Lettered Edition
One of Dean Koontz's most popular creations is Odd Thomas, who began his fictional life as the title character of a mystery of the same name. Following a troubled, unorthodox childhood, Odd Thomas discovers that he can see and (sort of) communicate with the dead—an ability he puts to hard use solving murders. Forever Odd (2006) is the second novel in the series, depicting a "battle of wits" between Thomas and an occult-obsessed phone-sex operator. Later novels show Thomas palling around with the ghosts of Elvis Presley, Frank Sinatra, and Alfred Hitchcock. Learn more >>
Frankenstein – The Original Screenplay – Signed/Lettered Edition
Another of Koontz' popular series is his modern reimagining of Mary Shelley's Frankenstein. His New Orleans-based novels focus on the ongoing conflict between a modern-day Victor Frankenstein (Victor Helios) obsessed with synthetic biology, a pair of local homicide detectives, and the original Frankenstein's monster. In 2005, Koontz published an unused screenplay for a 2-hour television pilot, which includes the author's direction and design notes. Learn more >>
The Husband – Signed/Lettered Edition
At once one of Koontz' most suspenseful and most heartfelt tales, The Husband (2006) follows a man's 72 hour quest to find the $2 million in ransom money he needs in order to rescue his kidnapped wife. The work's climax has been described as "shattering", and it stands as one of the prolific author's most enduring works. Learn more >>