John Keats is now largely considered one of the most influential poets of the early nineteenth century. He wrote poetry for only six years and published for only four years before his untimely death from tuberculosis in 1821. The final volume of poetry Keats lived to see published, Lamia, Isabella, The Eve of St. Agnes, and Other Poems, is considered one of the most important collections of poems ever to be published, according to the Oxford Dictionary of National Biography. What follows are some noteworthy editions to consider adding to your Keats collection.
First Edition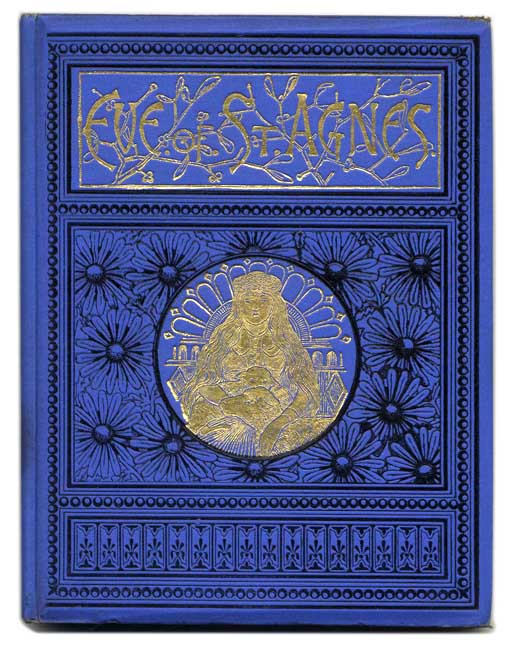 Lamia, Isabella, The Eve of St. Agnes, and Other Poems was published in 1820 in London for Taylor and Hessey. The volume includes the three poems in the title as well as many of Keats' most notable Odes such as "Ode to A Nightingale," "Ode on a Grecian Urn," "Ode on Melancholy," and "To Autumn", among others.
The first edition in original publisher's cloth and boards will fetch a huge sum—over $30,000—especially if it includes the half-title leaf and eight pages of publisher's advertisements. A copy with the original publisher's boards is extremely rare as most 1820 editions have been rebound. In this case, an unrestored copy is worth more than one that's been repaired. For a restored copy, we've seen prices between $5,000 and $10,000.
Golden Cockerel Press Edition
In 1928 the Golden Cockerel Press, Waltham St. Lawrence published an edition of Lamia, Isabella, The Eve of St. Agnes, and Other Poems with wood engravings by Robert Gibbings and initial letters designed by Eric Gill. This edition was limited to 485 copies on paper with 15 copies on animal vellum. Copies are very scarce and rarely come into the marketplace, especially those on vellum. Depending on condition, these Golden Cockerel Press editions will sell for anywhere from $1,000 to $8,500.
Edmund H. Garrett Illustrated Edition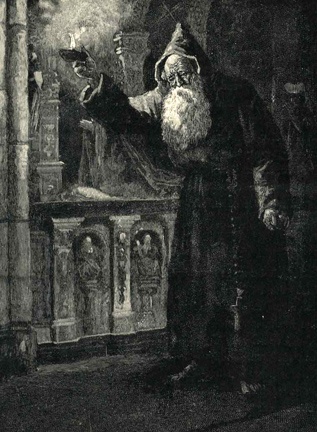 Interested in stand-alone copies of the Eve of St. Agnes? Edmund H. Garrett, under the tutelage of Geo T. Andrew, illustrated Keats' Eve of St. Agnes poem, and his illustrations along with the poem were originally published by John Bumpus N.D., in London sometime in the 1880s. Garrett's illustrations are on nearly every page of the unique edition. You can see some for yourself at left. Copies that still have the publisher's dust wrapper over the original blue cloth decorated in black and gilt (pictured above) are beautiful and valuable.
Chiswick Press: Complete Works of Keats
In 1904, the Chiswick Press put forth a two volume edition of all of Keats' poems including those from Lamia, Isabella, The Eve of St. Agnes, and Other Poems. This set is an attractive collectible for those who may be interested in having a volume of Keats' body of work all in one place. We've seen it sold for right around $1,000.