The presidential inaugural address is the speech that sets the stage for the presidency. It tells the nation what one person thinks he can do to change the course of history. It goes on to be dissected and discussed in an effort to determine presidential plans and motives. With the advent of broadcast media and more recently social media, presidential inaugural addresses are viewed and shared now more than ever. But for the political collector or history buff, a written copy of certain inaugural addresses makes for a fantastic addition to one's collection. What are some of the most famous inaugural addresses in print? What should you consider when beginning or adding to your collection?
Drafts, Notes, Advanced Copies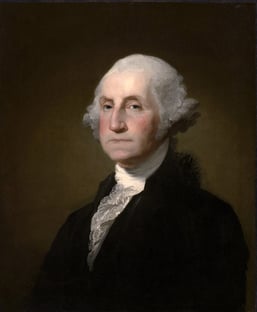 Perhaps the rarest of all inaugural address collectibles are drafts of an individual president's speech. If a collector is lucky enough to come across such a draft, he or she must be willing to pay a premium to acquire it due to the scarcity of the collectible. Likewise, if the draft is written in a president's own hand, the value will skyrocket. For example, George Washington's inaugural address—which is notable for obvious reasons, namely his position as the first president of the fledging nation—can be found in the marketplace in draft form for collectors willing to spend over $1 million.
Another example of an advanced copy of a presidential inaugural address that savvy collectors could get their hands on is Franklin Delano Roosevelt's speech which he gave on March 4, 1933. Almost everyone will recognize the first line of this historic address: "So, first of all, let me assert my firm belief that the only thing we have to fear is fear itself." According to a bibliography by Ernest J. Halter, FDR commissioned a limited printing in the form of an advanced copy of his address for his personal review before the swearing-in ceremony. He intended to read from it on March 4, which is why it was published with bold, dark text. Such a copy is extremely rare and will fetch a sum of around $15,000.
Newspaper Publications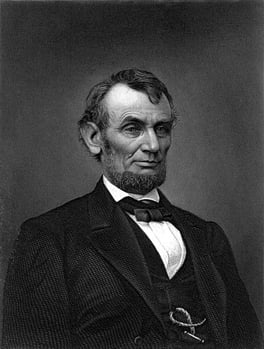 Some of the most famous printed inaugural addresses are from the pages of newspapers. It makes sense that such a collectible would hold a good deal of value. After all, the condition of a newspaper is difficult to maintain. And while we may look back and recognize the magnitude of a speech, in real time, readers and citizens may not have thought twice about tossing out a copy of the paper which included, say, the text of President Lincoln's first inaugural address.
Fortunately for those looking for just such an artifact, newspaper publications of Abraham Lincoln's inaugural address do exist. In fact, we've seen a couple. Bibliographers note that the text of Lincoln's first inaugural address was given to a contact at the Washington Evening Star shortly after Lincoln gave his speech. As a result, collectors will often see notations for newspaper printings either being the March 4 edition or the March 5 edition. President Lincoln gave his address on March 4, so a March 4 edition would be the evening printing of the text in a given newspaper and is considered rarer than a March 5 edition or newspapers from later in March of 1861. Still, the price point for these copies is, again, quite high, but depending on the edition and condition—as well as added ephemera—we've seen collectibles sell for a couple thousand to several thousand dollars.
Another interesting newspaper inaugural address printing which may intrigue history buffs is that of William Henry Harrison. Harrison, our ninth president, was the first to die in office. He passed away less than 35 days into his first term, and many blame his inaugural address for his death. Indeed, it was a lengthy speech—over two hours when recited—and he gave it outdoors on a blustery day. Shortly thereafter, he contracted a cold which progressed quickly to pneumonia which eventually killed him. Because of the historical implications of his inaugural address, it is a sought-after collectible. Copies of the text were published in the National Intelligencer on March 4, 1841 as an extra. Such a copy can cost nearly $10,000.
Compilation Books
Another option for those looking for versions of presidential inaugural addresses can be found in compilation books. For example, Osmond Publishing Company published Rendezvous with Destiny by Ronald Reagan in 1981. It includes text from Reagan's "A Time for Choosing" speech, which many argue was the starting point of Reagan's political career. Likewise, you'll find a tribute by Charlton Heston given just prior to Reagan's inauguration along with the inaugural address President Reagan himself made on January 20, 1981, among other addresses. This compilation—if you find a signed copy with an intact dust jacket—can cost a collector over $5,000.
Finally, Lakeside Press Classics, for its part, published several volumes of memorable American speeches, including some specific to presidential inaugural address. In 1904, Lakeside Press published Inaugural Addresses of the Presidents of the United States from Washington to Lincoln. And in 1905, they followed up with Inaugural Addresses of the Presidents of the United States from A. Johnson to T. Roosevelt. These compilations can cost several hundred dollars, but first editions are beautifully bound in hard covers, and because they include several inaugural addresses, collectors who are looking to have recorded the history of numerous presidential speeches may find these to be just what they're looking for.
We've only scratched the surface here, but as we listen to today's inaugural address, perhaps we would all do well to look back and learn from our history.