The name "Sigmund Freud" is synonymous with psychology. And for good reason. Freud did much to propel the study of psychology. He developed psychoanalysis, the theory of the Oedipus complex, and the model of the id, ego, and super-ego, among countless other contributions. He is still one of the most studied figures in the field's history as well as in the humanities. Today marks the anniversary of the publication of Freud's The Interpretation of Dreams, one of his most famous works. There's much to know if you're seeking to collect a copy of The Interpretation of Dreams. Likewise, along with Freud, what other authors and books should you look for if you're collecting legendary works of psychology?
The Interpretation of Dreams, Sigmund Freud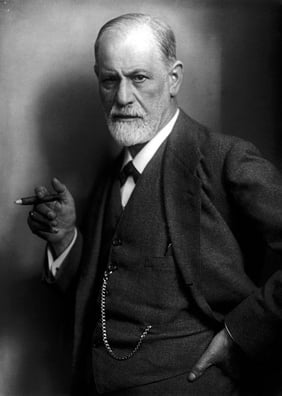 The Interpretation of Dreams was first published in 1899 (though it was released in 1900) in German as Die Traumdeutung. Only 600 copies were initially printed, and it took eight years for them to sell. The book was barely mentioned in other periodicals of the day, and it wasn't reviewed by any scientific journals. In short, it was ignored. Now, of course, The Interpretation of Dreams is considered by many to be Freud's magnum opus.
The second edition of the work was published in 1910 as Freud gained notoriety, and six more editions were published between 1910 and 1929. An English translation of the third edition of The Interpretation of Dreams was completed by A.A Brill, himself a Freudian psychoanalyst, in 1913. This first English edition was published by The MacMillan Company in New York and George Allen in the UK. Such a copy will cost collectors several thousand dollars. Many like the third edition because in it, Freud expounded on dream symbolism quite extensively.
As we always recommend, be sure to consult a trusted bibliography before purchasing a copy of The Interpretation of Dreams. Because of its publication history, it's important to be sure you know what you're looking for and in turn what you're buying. In this case, we'd recommend Sigmund Frued's Writings: A Comprehensive Bibliography by Alexander Grinstein.
Beyond Freedom and Dignity and Walden Two, B.F. Skinner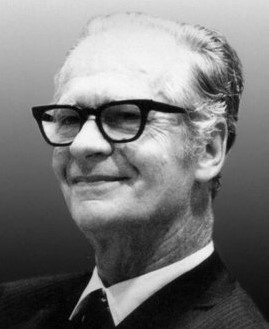 Another legendary psychologist whose works collectors may be looking to acquire is B.F. Skinner. Known for his "Skinner's Box" and all-around contributions to behaviorism, one of Skinner's most controversial works is Beyond Freedom and Dignity. In it, he argues against free will, and instead cites how humans' behavior is based on reflexes and conditioning.
Beyond Freedom and Dignity was published in 1971 by Alfred A. Knopf in New York. First editions float in and out of the marketplace, and a collector may come across a signed copy. Such a book would cost upwards of $1,000.
An interesting companion to Beyond Freedom and Dignity is Skinner's 1948 novel, Walden Two. In Walden Two, Skinner presents a fictionalized version of what he believes society could look like if behavior modification were to be implemented. First edition copies of Walden Two are available for a price with signed or association copies selling for a couple thousand dollars and first editions in fine condition with dust jacket selling for several hundred dollars.
On Becoming a Person, Carl Rogers
Carl Rogers (1902-1987) is best known for his person-centered approach to psychology. He became the first president of the American Academy of Psychotherapists in 1956. In 1961, he published one of his most renowned works, On Becoming a Person. Collectors can acquire a copy for around $100.
Other Rogers works to keep an eye out for if you're looking to add to your collection include Client Centered Therapy (1951) and Psychotherapy and Personality Change (1954). Later in his life, he published Carl Rogers on Personal Power (1977) and Freedom to Learn for the 80's (1983). His works are must-haves for those interested in humanistic psychology.
Naturally, a blog post of this length cannot begin to touch on each and every legendary work of psychology. We'd be remiss not to mention Jean Piaget's The Language and Thought of the Child, among other works, as well as the work of Pavlov, Fromm, and Lewin. What other legendary works of psychology (or those of notable contemporary psychologists) did we leave off this list? Share your feedback in the comments below.
Image source here.