Today, we'd like to discuss some collecting points for Polish-born author and Nobel Prize winner Isaac Bashevis Singer. Singer was awarded the Nobel Prize in Literature in 1978 "for his impassioned narrative art which, with roots in a Polish-Jewish cultural tradition, brings universal human conditions to life". In Singer's writing we see interesting and compelling family dynamics as well as religious influences, demons, and the supernatural. The morality at work (or not at work) in his novels and short stories was often under scrutiny. However, Singer is unarguably one of the most prominent and valuable voices to come out of Poland. As such, his works are highly collectible.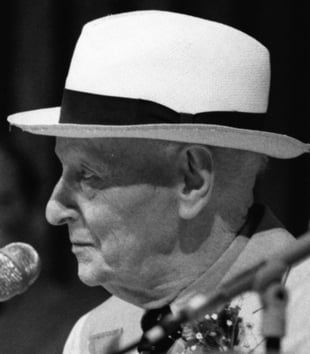 Isaac Bashevis Singer wrote novels, short stories, nonfiction, as well as fiction for children and young adults. His first novel was published in Yiddish in 1935 and was titled Der sotn in goray. An English translation by Jacob Sloan was published by Noonday Press in 1955 under the title Satan in Goray. The story details the struggles of the Jewish people as a result of the uprising of the Cossacks in the seventeenth century. First edition English translation copies inscribed by Singer with an intact dust jacket sell for nearly $1,000. A later limited edition was published in 1981 by Sweetwater Editions in New York to include copperplate etchings and illustrations by Ira Moskowitz. A limited edition copy of Satan in Goray will also cost nearly $1,000.
Singer's first short story collection was titled Gimpel the Fool and Other Stories and was published in 1957. The title story tells of a bread maker who marries the town prostitute and is continuously duped by her and made fun of as a result. It was translated by Saul Bellow, and published in New York by Noonday Press and in London by Peter Owen. First editions published by Peter Owen have turquoise boards with gilt spine. Those in near fine condition with dust wrappers can cost several hundred dollars.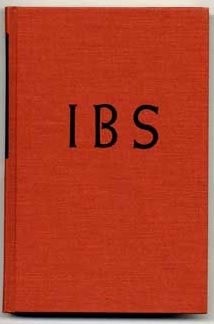 Another short story collection of note is Passions which was translated by Singer himself with the help of other writers and published in New York in 1975 by Farrar, Straus and Giroux and in London in 1976 by Jonathan Cape. First U.S. editions of Passions can be found for under $100, making it a more accessible addition to the budget-conscious collector. Ten years after the publication of Passions, The Image and Other Stories was published by Farrar, Straus and Giroux. A first, limited edition included 450 copies signed on the limitations page by Singer. One of these signed copies will again cost a collector several hundred dollars.
Speaking of limited editions, Singer's novel The Magician of Lublin (1961) was printed as part of the Limited Editions Club in 1984. Only 1,500 copies were printed and each was signed by Singer and illustrator Larry Rivers. And, Singer's novel, Reaches of Heaven published by Landmark Press in 1980, was limited to 250 copies signed by the author and Ira Moskowitz who completed 24 etchings for the edition. One of these limited edition copies can cost upwards of $1,000.
Beyond his novels and short stories for adults, Singer also wrote for children. In fact, his collection A Day of Pleasure: Stories of a Boy Growing up in Warsaw won the National Book Award in Children's Literature in 1970.
Image source.