Pat Conroy, who died in 2016 at the age of 70, was one of the most acclaimed Southern writers of the 20th century. He mined material from his own varied life experience to write compelling fiction and memoirs on the military brat subculture, life at The Citadel, The Military College of South Carolina, and his experiences as an English teacher. His nuanced portrayals of subjects sometimes overlooked by mainstream literature have made him a beloved figure among many and a sought after author among collectors.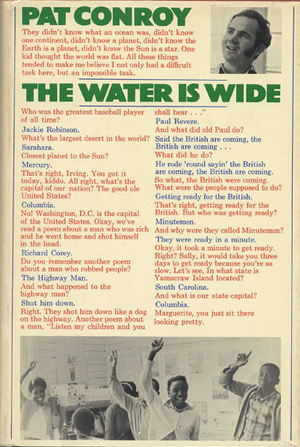 The cornerstone of any Pat Conroy collection (not to mention an excellent addition to any collection of Military literature), will be Conroy's first book, The Boo. Published in 1970 by McClure press, the collection of stories and anecdotes deals with life as a cadet at The Citadel, focusing specifically on Lt. Colonel Thomas N. Courvoisie (the eponymous Boo), who was the primary dispenser of discipline for cadets who broke the rules of the institution. A first edition in fine or near fine condition can run between $1,000-$2,000, with signed first editions approaching $5,000. For those with an interest in collecting Pat Conroy who may not be prepared to shell out those amounts, there is an attractive, limited run (500 copies) anniversary edition in existence that can be found for a few hundred dollars or less.
Following The Boo, Conroy would publish The Water is Wide (1972), which has remained one of his most important works since its initial publication by Random House. Departing from the military themes that would dominate not just The Boo but later novels like The Lords of Discipline (1980) and Unrooted Childhoods (2003), The Water is Wide covers Conroy's time teaching English on Daufuskie Island in South Carolina (the name is fictionalized to Yamacraw Island in the book, leading some to dub it a work of fiction rather than memoir). The book was eventually adapted for film in Conrack, starring Jon Voight. Signed first editions can range from around $500 to $2,500, depending on dust jacket quality and general condition.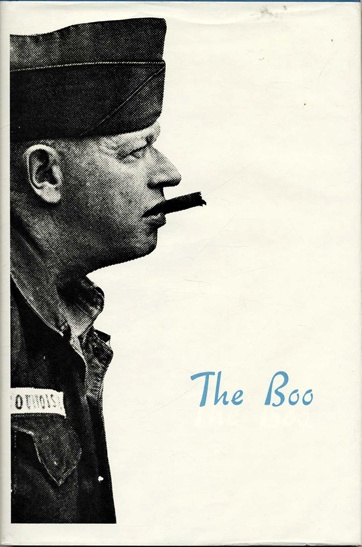 As you seek to delve further into Pat Conroy's oeuvre, you'll find that while his earliest books are often his most valuable, his later novels still make for excellent collectibles, especially for those who may be fans not just of Conroy's writing but of the many film adaptations thereof.
Indeed, the 1976 novel The Great Santini, much acclaimed in its own right, also spawned a film which netted two Oscar nominations (including one for leading man Robert Duvall). The emotionally gripping tale of a psychologically abusive father with a military past was apparently based on Conroy's own father (who would go out of his way, when inscribing copies of the book, to highlight its classification as a work of fiction). A decade later in 1986, Random House would publish another of Conroy's best known works, The Prince of Tides. It details the traumatic lives of former football star Tom Wingo and his siblings and was the basis for an Oscar nominated film starring Nick Nolte.