The beginning of the twentieth century witnessed waves of immigration from across the globe, including many Jewish immigrants from Central and Eastern Europe. After World War II ended, first-generation Jewish American novelists like Saul Bellow, Bernard Malamud, and Chaim Potok rose to prominence, with Bellow even winning the Nobel Prize in Literature. In the decades that followed, graphic novelists like Art Spiegelman depicted Holocaust narratives in print, while second-generation authors such as Philip Roth and Jonathan Safran Foer became enormously popular. Are you trying to build your collection of Jewish fiction? We have some ideas for you.
Many Jewish American writers, from novelists to playwrights to poets, have garnered critical attention and acclaim in the post-1945 years. We're just hitting on some of the key authors who deserve consideration from collectors. We'll start by introducing you to some novelists whose parents immigrated to the U.S. in the early 20th century.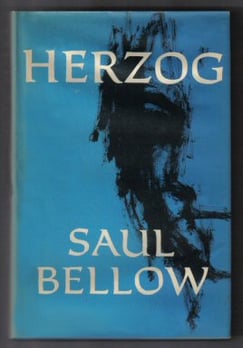 Saul Bellow and the Chicago Scene
Saul Bellow's first novel, Dangling Man (1944), appeared in the waning days of WWII and was published by Vanguard Press. It wasn't until Bellow's third novel was published, however, that he became a famous name in fiction. In 1953, Viking published The Adventures of Augie March, which won the National Book Award for Fiction. Like many of Bellow's other novels, the book deals with a Chicago protagonist—like Bellow himself—striving to find his place.
Two additional novels, Herzog (1964) and Mr. Sammler's Planet (1970), also won accolades. Bellow received the Pulitzer Prize for Fiction with Humboldt's Gift (1975), and shortly thereafter the Nobel Prize in Literature. First editions of any of these works would make excellent pieces for any collection.
New York Writers in Postwar America
Like Bellow's parents, Bernard Malamud's parents were immigrants from Eastern Europe. Malamud was born and raised in Brooklyn, and he published his first novel, The Natural, in 1952. That book, as many readers know, went on to become a classic work of American cinema. Malamud's fiction dealt with issues of emigration, isolation, and racial difference. Two of his works won the National Book Award, including a collection of short stories entitled The Magic Barrel (1959), and the novel The Fixer (1967). In addition, The Fixer won the Pulitzer Prize for Fiction. If you're thinking of adding some of Malamud's works to your collection, you should seek out any first editions of his early novels and short story collections, many of which were published by Farrar, Straus and Giroux.
Around the same time, Chaim Potok rose to prominence in American bookstores and on home library shelves. Also a first-generation American, Potok became well-known for his first novel, The Chosen (1967). The first edition was published by Simon and Schuster, and a number of copies are still floating around, complete with the original dust jackets. Potok went on to write many additional novels, right up until his death in 2002.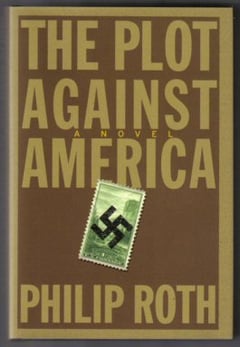 More Jewish American Novelists of Prominence
We've only scratched the surface of postwar Jewish fiction, and many other novelists are important to explore. For instance, Philip Roth has been writing fiction since 1959, and two of his works, like Bellow's and Malamud's novels, have won the National Book Award. In 2011, he won the Man Booker International Prize for fiction. Some of his notable works to add to your collection include Portnoy's Complaint (1969), American Pastoral (1997), and The Human Stain (2000). Other contemporary writers to seek out include Art Spiegelman with his fantastic graphic novels, and Jonathan Safran Foer.
Collecting postwar Jewish writers can be done relatively easily and without too much financial expense at the beginning. You can find early works of any of the novelists we've mentioned for reasonable prices. Given that a number of these writers are still living, it's possible to acquire signed copies for your collection. In other words, even if you're just starting out, you can find some excellent additions for your bookshelves.