Robert Louis Stevenson, the Scottish writer and thinker best known for works like Treasure Island and Strange Case of Dr. Jekyll and Mr. Hyde, has an influence that's stretched to envelop readers, writers, and collectors for over a century. To be sure, collecting his works is not for the faint of heart (or pocketbook), especially if you're going after rare and limited editions. Here, we've compiled a list of information on some of the rarest editions of books from Mr. Stevenson's illustrious hand. These make for splendid collectibles.

As always, we encourage creativity in collection, and this list is only a jumping-off point. While our focus here is highlighting rare works, which then means books at higher costs, we've also added some options for those collectors with a smaller budget. There's no reason you cannot have a commendable Stevenson collection even with monetary constraints.

An Object of Pity, or, The Man Haggard: A Romance by many Competent Hands [&] Objects of Pity, or Self and Company by A Gentleman of Quality
If you're looking for rare

Robert Louis Stevenson works

, then this one takes the cake. Though lesser known than some of the Stevenson classics,

An Object of Pity

is a must-find for the Stevenson rare book collector. The work itself was a collaborative effort—hence the addition of 'A Romance by many Competent Hands' to the title—between Stevenson and his wife, stepchildren, and close friends. The entourage entertained themselves by writing

An Object of Pity, or The Man Haggard

, picking as the story's hero, their friend and neighbor, Bazett Michael Haggard, who was also the British Land Commissioner. After they read their tale to Mr. Haggard, he, good-naturedly, wrote his own response titled

Objects of Pity, or Self and Company

.


It is believed that only 35 copies of An Object of Pity and its response were ever printed. These copies were printed privately in 1892 by the Countess of Jersey (who was herself one of the writers of An Object of Pity) at Sydney. They falsely showed the imprint of Amsterdam.

Finding both the original work and its response from Mr. Haggard together is a supremely valuable collection piece. It can cost the collector between $5,000 and $10,000, depending on condition and add-ons (see below). Copies of one or the other will float in and out of the market, but acquiring the two volumes in their red card covers with french-fold parchment dust wrappers printed in gilt is of ultimate value. Other interesting additions to look for when it comes to these works include any handwritten inscriptions on the pages of the books or signatures of the writers themselves.

Included with some copies, collectors can find very rare add-ons like a pamphlet titled Key to An Object of Pity as well as a typed-out list of all the writers. These extras certainly up the value of the collectible, one that is already difficult to come by. Writing in 1902, Edmund Gosse, a notable librarian, writer, art and literary critic of the time, called An Object of Pity, "the most unattainable of R. L. S.'s productions."

Treasure Island
Treasure Island was first published in book form in London by Cassell and Company on November 14, 1883. It had been serialized in Young Folks, a popular children's magazine publication, between 1881 and 1882 under the title The Sea Cook. The book was first issued in six different colored cloths, including scarlet red, light green, and blue, but collectors maintain there is no hierarchy of value among the colors.

Specific points to watch for in the earliest editions of this classic include:

• "dead man's chest" uncapitalized on pages 2 and 7;
• "worse" written instead of "worst" in the third line on page 197;
• "rain" written instead of "vain" in the final line on page 40;
• the "8" missing from pagination on page 83 (though in some of the earliest copies, the "8" is present);
• the article "a" missing on page 63, line 6;
• the "7" in page number "127" appears larger and bolder due to overprinting (though some maintain that a copy that is completely sans the number 7 is, in fact, an earlier issue);
• and after the word "opportunity" on page 178, line 20, a period missing.

Collectors should look for first edition copies with the treasure island map included. And, earliest copies contain between four and eight pages of advertisements from July, October, or December of 1883. October advertisements are thought to have been included in the earliest issues of Treasure Island with the book itself listed in the ad as (errantly) having 304 pages.

Copies of Treasure Island meeting the above-listed criteria can cost a collector anywhere from $10,000 to $25,000, depending on the condition of the book. Presentation copies will fetch a sum on the upper end of that range, with some copies that include Stevenson's signature and an inscription from the author going for over $30,000. For a more modest collector, we'd recommend looking into later edition copies of the book, or American editions (first published in 1884). The cost of these editions is significantly lower; usually you can acquire one for under $1,000.

The Works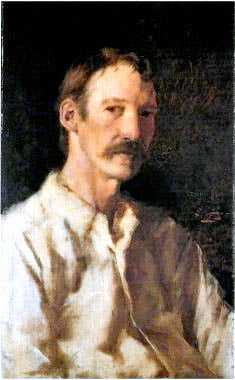 Finally, if you are looking to collect a rare set of Robert Louis Stevenson's works, looking into specific editions of compilations of his major texts is a good route. According to robert-louis-stevenson.org, between 1894-1924, "no fewer than 6 collected editions were issued in the UK (4 of them limited editions), and 2 in the USA - an unprecedented number."* Determining which set is rarest and most valuable can be a bit confusing, so be sure to do adequate research when presented with what appears to be a good, collectible edition. A couple things to note:

The Edinburgh limited edition of The Works was published in London in 1894 by T. and A. Constable for Longmans Green and Co. The editor of this edition was Sidney Colvin, and in the first volume of the set, a printed explanation of Mr. Colvin's efforts is included. Only 1,035 numbered sets were printed, and of them, 1,000 were for sale. These are often considered to be of the highest quality printing and paper. Look for inscriptions from the publisher on the limitation page to add credibility to the set.

The first Vailima edition of The Works included 15 volumes and was published in 1912 in New York by Peter Fenelon Collier. The second Vailima limited edition included 26 volumes and was published in 1921 by Scribner's/Heinemann. Only 2,090 sets of the second Vailima edition were printed. Of those, 1,030 sets were numbered for distribution in the U.S. while the remaining 1,060 sets were numbered for distribution in the UK. In both locales, only 1,000 sets were for sale.

Other editions of note include the Thistle edition, but use caution when confronted with one of these, as there are several reprintings and variations of this edition. The date of first publication is difficult to pin down.

The sheer number of different editions of The Works may make it seem odd that we included the title in our list of rare Stevenson books, but keep in mind limited editions. That being said, because there are options for collectors, depending on your budget and the rarity you're looking for in your collection, you could find a set for anywhere from under $1,000 to $12,000.


*For more detailed information about The Works, click here.