If you've taken up rare book collecting, you've probably encountered the phrase "ex-library copy" or seen the shorthand "ex-lib" in a book description. Collectors have varied reactions to the ex-library copy, and it's important to make an informed decision before you add ex-library copies to your own personal library.
What is an ex-library copy?
An ex-library copy is a book that once belonged to an institutional or public library. It generally bears the marks of the library, which may take the form of stamps, embossed seals, written call numbers, or even a glued-in pocket for a check-out card. Every library has its own methods for identifying books in its collection, so library marks range widely. Generally rare books are not circulated, so they tend to bear fewer markings; those that did circulate can make acceptable reading copies, but their condition is usually not good enough to make them desirable among serious collectors.
Is "ex-library" the same as "ex libris?
No. "Ex Libris" means "From the Library of" in Latin, and it's used to describe books that came from someone's personal library. In some cases, the words "Ex Libris" will even appear on the volume's book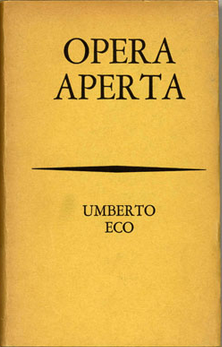 plate. In other cases, dealers may indicate that a book is "ex libris" because they can trace the book's provenance to a specific individual. For example, volumes of Umberto Eco that came from James Contursi's personal library may be more valuable because Contursi was Eco's friend and bibliographer; many of these books, such as the copy of Opera Aperta pictured at right, are inscribed to Contursi by Eco.
It's important to remember that plenty of books are marked "ex libris," but that doesn't necessary add value to the book (and can actually decrease the value of the book if the marks are obtrusive).
Where do ex-library copies come from?
Both private collectors and institutional libraries deaccession rare books on an ongoing basis. Private collectors may refine their collections or shift their focus. It's a bit more complicated for institutional libraries, which also have to balance the research interests and other needs of their patrons, along with their own space and budget constraints. Contrary to what you might assume, libraries almost never sell books to raise money. They're usually much more interested in gaining shelf space. Most commonly, decommissioned books are duplicate titles. In some cases, books may be deaccessioned because they're "out of scope," that is, they fall outside the library's areas of specialization.
How do I know a book was properly deaccessioned?
Libraries maintain detailed records of deaccessioned books so that subsequent owners can ascertain that the book was not stolen from the library. Reputable dealers will happily provide documentation of the book's deaccessioning. Do not simply assume that a book has been properly deaccessioned because the library's ownership marks have been stricken. In light of the massive thefts from Italian libraries, discovered in 2012, collectors should be especially vigilant about any rare books of Italian origin.
Are ex-library copies less valuable?
The fact that a book is an ex-library copy does not automatically decrease its value. What decreases a book's value is its condition, which often suffers in a library setting. Spines may get bumped. Stamps and other marks may mar the flyleaf, title page, endpapers, and/or places. And when a library book needs a new binding, it usually gets sturdy buckram instead of another, richer material that's more aesthetically pleasing to collectors. Thus an ex-library copy of a book is usually priced lower than a non-ex-library copy simply because it's in worse condition.
Can I remove the marks from my ex-library books?
It's often possible to eliminate evidence of a book's ex-library status. For example, adhesives and stickers can be removed with the proper solvents. This may sound like an appealing option, but it has drawbacks.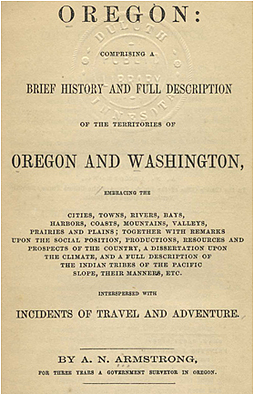 First, such treatment generally requires the expertise of a professional conservator. The restoration and repair may cost more than the book is worth! And second, removing the ex-library marks also obscures the book's provenance. Reputable dealers and conscientious collectors will insist on verifying a book's provenance, and the ex-library marks corroborate any other documentation that accompanies the book.
Other marks cannot be unobtrusively eliminated, such as the library stamp on the half-title page of the book pictured above. These embossed stamps are often preferred by institutional libraries for precisely that reason: they cannot be easily obscured or removed if the book is stolen. They also don't require ink, which can cause deterioration of paper over time. Thus embossing also makes sense from a preservation standpoint. Most serious collectors would agree that embossed library marks don't significantly detract from a book's value.
Have more questions about collecting rare books? Check out our library of Collector's Resources!