Books inscribed by their authors are exciting additions to any collection. Yet signed books with movie tie-ins can be particularly interesting when they have connections to award-winning films. If you're lucky, you might find a signed copy of a novel adapted for the cinema by the original author. And in some cases, you might even find a book that's signed by one of the actors or actresses who brought characters from works of written fiction to the screen. For example, you might seek out a signed first edition of Charles Portis's True Grit (1968), which has been adapted into two famous films starring John Wayne and Jeff Bridges, respectively. There are far too many novels with interesting film tie-ins for us to mention in just one article, but we'd like to highlight just a few for you to consider adding to your collection.
Larry McMurtry and The Last Picture Show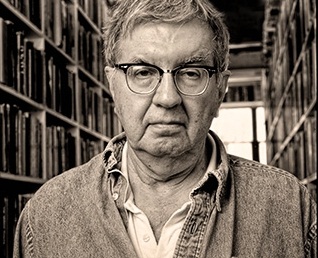 One of our favorite books with a deep connection to Hollywood is Larry McMurtry's The Last Picture Show (1966). The first edition of the novel—McMurtry's third book—was published by The Dial Press in New York. Just a few years later, McMurtry would co-write the screenplay for the film of the same title with its director, Peter Bogdanovich. The narrative is set in McMurtry's hometown of Archer City, Texas, and follows the lives of a couple of high schoolers, and their experiences in the small North Texas town, in the 1950s. The 1971 film starred a young Jeff Bridges and a young Timothy Bottoms, and it was the film that introduced Cybill Shepherd to American audiences. Cloris Leachman and Ellen Burstyn also played characters originally developed by McMurtry in the novel.
What's so special about a signed copy of The Last Picture Show? First editions are rare, and they're exciting objects in and of themselves to have on your shelf. And having a copy signed by McMurtry will add immensely to the value of your collection. You should anticipate spending over $1,000 (and often more) if you want to own a first edition signed or inscribed by McMurtry. But in addition to a copy of the novel signed by its author, there are also a number of copies floating around that were also signed by Jeff Bridges and Timothy Bottoms.
John Irving and the Business of Hollywood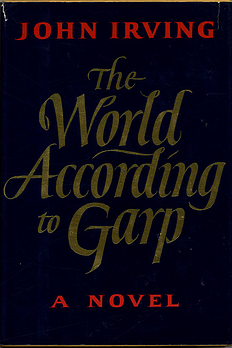 We love the novels of John Irving, and several of them have been adapted into feature films. One of Irving's earliest novels (and perhaps our favorite of his works), The World According to Garp (1978), became a film with the same title in 1982. John Irving co-wrote the screenplay for, and George Roy Hill directed, the movie that starred Robin Williams, Glenn Close, and John Lithgow. This wasn't the only novel of Irving's to end up as a much-loved film, however. Several of Irving's later novels also were adapted for the cinematic screen to much critical acclaim, including: The Cider House Rules (1985), A Prayer for Owen Meany (1989) as Simon Birch, and A Widow for One Year (1998) as The Door in the Floor. In 1999, Irving won an Academy Award for Best Adapted Screenplay for The Cider House Rules, which starred Michael Caine and was directed by Lasse Hallström.
But Irving's movie career doesn't end with the screenplays he has written for film adaptations of his novels. In 1999, the novelist wrote a memoir, My Movie Business, which details Irving's experiences adapting The Cider House Rules for the silver screen. A signed copy of any of Irving's novels would complement your current collection.
McMurtry and Irving are not the only novelists—not by a long shot—who have written critically acclaimed books that they have then adapted into screenplays for award-winning films. We encourage you to explore the wide variety of twentieth- and twenty-first-century novels that have been adapted into great works of cinema in the United States and in other parts of the world (the James Bond novels and films come to mind). And of course, those texts will be that much more exciting if you're able to locate signed first editions.