Maybe you visited the Bahamas on a recent vacation. Or perhaps you've enrolled in a postcolonial literature course. Whatever the reason, we're excited anytime readers want to begin collecting the complicated classics of Caribbean literature. Why are the classics complicated, you ask? In short, the Caribbean is a fluid region that has been shaped by many different cultural practices from various regions of the globe. Given that the islands in this part of the world have been subject to colonization by numerous European nations while also playing a key geographic role in the transatlantic slave trade, the layers of Caribbean literary history are deeply entwined in histories of imperialism and violence. Where should you begin if you want to start a collection of literature from this region? We'll suggest a couple writers and titles to get you started.
Jean Rhys's Wide Sargasso Sea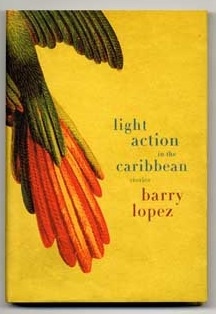 Jean Rhys's novel Wide Sargasso Sea (1966) remakes Charlotte Brontë's nineteenth-century novel Jane Eyre (1847) as it tells the story of Antoinette Cosway, the white Creole woman from Jamaica who later becomes the wife-gone-mad of Mr. Rochester. Rhys was born in Dominica and lived in the the area throughout her childhood before traveling to England for schooling. While she wrote narratives both before and after Wide Sargasso Sea, it was this 1966 work of postcolonial fiction that made her famous in the literary world.
The first American edition was published in New York by W.W. Norton. If you're considering adding a copy to your collection, you'll likely need to spend more than $1,000. If you're seeking out a first British edition published in London by André Deutsch, you'll likely need to budget just as much. And as odd as it may seem, first editions of Rhys's much earlier novel Voyage in the Dark (1934) tend to sell for more than double the price of a first edition of Wide Sargasso Sea.
V.S. Naipaul's A House for Mr Biswas (1961)
The Trinidadian writer V.S. Naipaul won the Nobel Prize in Literature in 2001 after creating dozens of works of fiction and nonfiction. His ancestors originally came to Trinidad from India as indentured servants. Given that his family members originally came from the Indian subcontinent, they spoke English in the Caribbean, and Naipaul later was educated in England at Oxford. He is perhaps best known for his 1961 novel A House for Mr Biswas, but he has also garnered acclaim for such works as In a Free State (1971), for which he won the Booker Prize, and The Nightwatchman's Occurrence Book: And Other Comic Inventions (2002), a book of short stories. First editions of his first nonfiction text, The Middle Passage: Impressions of Five Societies—British, French and Dutch in the West Indies and South America (1962) are rare finds indeed.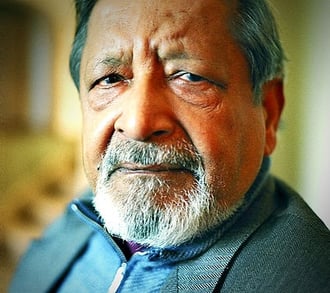 Signed first editions of The Middle Passage, published in London by André Deutsch, regularly sell for upwards of $10,000. You may be able to locate an unsigned first edition for a couple hundred dollars, though. Similarly, signed first editions of A House for Mr Biswas, also published in London by André Deutsch, typically sell for anywhere between $2,500 and $10,000 depending on condition. Unsigned true first editions are still quite expensive and may cost you upwards of $1,000.
Jean Rhys and V.S. Naipaul are just two examples of important writers whose works are highly collectible. If you're interested in expanding your collection or are starting with a more modest budget, you can't go wrong by seeking out works by poets such as Derek Walcott and Kamau Braithwaite or looking for signed first editions by the contemporary novelist Edwidge Danticat. The Caribbean is at once a localized region, but at the same time it is characterized by an expanse of cultural and literary production.
Image source.