Today at a convention in Philadelphia, the American Library Association announced the winners of the Newbery Medal and Caldecott Medal. Kate DiCamillo won the Newbery for a second time, while Brian Floca took home this year's Caldecott.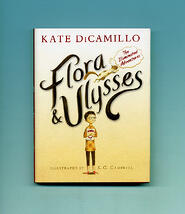 DiCamillo's Flora and Ulysses: The Illuminated Adventures, illustrated by KG Campbell, recounts the tale of a precocious ten-year-old girl who's obsessed with comic books--and a flying squirrel that can type poetry. DiCamillo says the squirrel character was inspired by a squirrel she saw on her own doorstep one day. The animal seemed to be at death's door, but miraculously disappeared. The experience reminded DiCamillo of EB White's essay "The Death of a Pig" and the way that White memorialized the pig in Charlotte's Web.
In 2000, DiCamillo's Because of Winn-Dixie was a Newbery Honor Book. And The Tale of Despereaux (2003) won the award. Both were adapted for movies, which propelled them to the top of bestseller lists across the country.
DiCamillo started writing while working at a book warehouse in Minneapolis, Minnesota. She says that this second Newbery Medal is "even more stunning than the first, maybe because I'm older and everything resonates more."
This year's Newbery Honor Books are Doll Bones by Holly Black; The Year of Billy Miller by Kevin Henkes; One Came Home by Amy Timberlake; and Paperboy by Vince Vawter.
Meanwhile Brian Floca won his first Caldecott Medal for Locomotive, which he both wrote and illustrated. Kirkus Review said the book was "nothing short of spectacular." The book is a tale of a family's train trip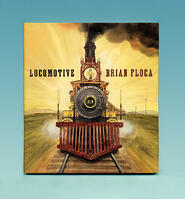 from Omaha to Sacramento in 1869. Born and raised in Temple, Texas, Floca graduated from Brown University with an MFA from the School of Visual Arts. He also completed coursework at the Rhode Island School of Design.
His coursework there included a class with author and illustrator David Macaulay, who introduced him to children's book author Avi. The introduction led to multiple collaborations, starting with Avi's graphic novel City of Light, City of Dark, and soon Floca had worked on a number of award-winning children's books.
This year's Caldecott Honor Books are Journey, written and illustrated by Aaron Becker; Flora and the Flamingo, written and illustrated by Molly Idle; and Mr. Wuffles! written and illustrated by David Wiesner.