After the whirlwind of Thanksgiving, Black Friday, and Small Business Saturday last week, today gives feasters and shoppers a chance to sit back and get some holiday shopping taken care of online. Everyone is offering deals of the century, but we have some items that you can't find on Amazon. If you're still in the market for a good book for anyone on your list, take some time on this Cyber Monday to browse our site. In this post, we've included several great titles and categories to get you started.
Movie Tie-Ins
A Widow for One Year by John Irving - A Widow for One Year is John Irving's deeply affecting novel about a family marked with tragedy. This book was the basis for the major motion picture The Door in the Floor starring Jeff Bridges and Kim Basinger.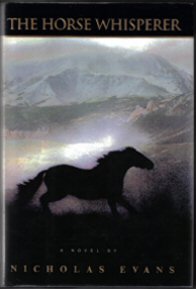 The Horse Whisperer by Nicholas Evans - A forty-ton truck hurtles out of control on a snowy country road, a teenage girl on horseback in its path. The film stars Robert Redford.
The Polar Express by Chris Van Allsburg - A Christmas classic that challenges readers to think about whether or not the bell still rings for them on Christmas. And Tom Hanks in this film is really exceptional.
Anything James Bond related - We say "yes" to anything and everything James Bond.
Signed First Editions
Wolf in the Snow by Matthew Cordell - Winner of the 2018 Randolph Caldecott Award, we love this story and you won't be disappointed with Cordell's illustrations!
South of Broad by Pat Conroy - Conroy tells the story of Leopold Bloom King through life and loss.
Number the Stars by Lois Lowry - Lowry gives us the gripping perspective of 10 year old Annemarie as she tells the story of the Danish Resistance and how over 7,000 Jewish people were smuggled from Denmark during Nazi occupation.
Nutshell by Ian McEwan - Ian McEwan is a Booker Prize Winner. Nutshell is a classic tale of murder and deceit told from a perspective unlike any other.
Mystery
"G" is for Gumshoe by Sue Grafton - Really any book in Grafton's Alphabet Series is a good pick. We like "G" is for Gumshoe because of the way detective Kinsey Millhone's grit is tested to its utmost.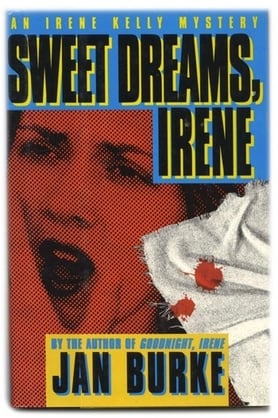 Sweet Dreams, Irene by Jan Burke - This is the second book in Burke's Irene Kelly mystery series. Check out Goodnight, Irene if you haven't read it first.
Mysteries of Winterthurn by Joyce Carol Oates - Detective Xavier Kilgarvan takes center stage in this compilation of three mystery stories which are among Joyce Carol Oates' favorites: "The Virgin of the Rose-Bower," "The Devil's Half Acre," and "The Blood-Stained Gown".
The Gentlemen of 16 July by Ken Follett - From the dust jacket: "Here is the gripping, astonishing story of a most remarkable bank thief and his coup heard 'round the world." Tell us you're not intrigued.
Young Adult
Flora and Ulysses by Kate DiCamillo - In DiCamillo's second Newbery Medal winning book, we get the charming tale of Flora and her pet, Ulysses, a squirrel with a superpower.
The Thief Lord by Cornelia Funke - Two brothers seek asylum from their aunt and the detective she's hired to find them in Funke's English-language debut.
Life of Pi by Yann Martel - Winner of the 2002 Man Booker Prize, Life of Pi tells the story of Pi, the son of a zookeeper who finds himself in a harrowing set of circumstances.
Artemis Fowl by Eoin Colfer - Twelve-year-old Artemis is a millionaire, a genius, and above all, a criminal mastermind. If young readers get hooked on Colfer's tale, they're in luck: it's the first in the series!
Romance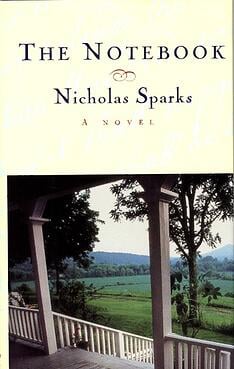 The Notebook by Nicholas Sparks - Noah Calhoun cannot stop thinking about the girl he had lost a decade ago, and despite the circumstances she finds herself in, she cannot stop thinking about him. Sparks' first book remains one of his most beloved, for good reason.
Belinda by Anne Rice - In one of Anne Rice's few romances, readers are taken on a journey from San Francisco to Beverly Hills to the sun-drenched beaches of a Greek Isle paradise.
Love in a Time of Cholera by Gabriel Garcia Marquez - García Márquez has created a fictional world that's both dreamlike and oh, so real. This tale of love and the patience one endures to declare his love is always a good choice.
Malinche by Laura Esquivel - The famous conquistador Hernando Cortes and his Native American Indian interpreter Malinche become involved in a deadly love affair. Esquivel's prowess as a storyteller is on full display.