Free of heavy snow and sharp winter winds, Haiti is a tropical nation that rests in the Caribbean Sea. Despite it's picturesque location, life in Haiti in the 1900s was far from a vacation for its inhabitants. Political unrest, poverty, and loss were ever-present themes of daily life, laying a heavy burden on families across the country. Despite the harsh oppressions that taint Haiti's past, the voice of one woman emerges through the despair and weaves poetry out of a broken history.
Edwidge Danticat was born on January 19, 1969 in Port-au-Prince, Haiti. Her father, Andre Danticat immigrated to the Unites States two years after her birth, followed two years later by her mother, Rose. Edwidge and her younger brother were entrusted to the care of their aunt and uncle, where they lived until joining their parents in the United States eight years later. Although Danticat only lived in Haiti for twelve years, she carries a lifetime of lessons and insights from the country in which she was born. As an award-winning author and captivating storyteller, Danticat goes beyond the images of Haitian poverty and destruction flashed across news channels in the developed world. Rather, she sheds light on the "other Haiti;" a Haiti of love, art, culture, and perseverance.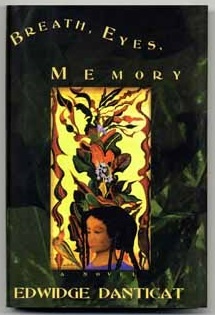 Danticat's novels often revolve around relationships. One of her most popular books, Breath, Eyes, Memory, highlights the struggles of a young Haitian woman, Sophie, who moves to the United States to live with her mother, Martine. Martine is a rape survivor, who is still traumatized from the attack that resulted in Sophie's birth. Before the rape, Martine was subject to "virginity tests" at the hands of Sophie's grandmother. A failing of the test was cause for great shame, and Martine never fully recovered. Consequently, Martine begins subjecting Sophie to virginity tests, which ultimately leads to Sophie's own insecurity and shame as a woman. In the novel, Danticat writes "There is always a place where, if you listen closely in the night, you will hear a mother telling a story and at the end of the tale, she will ask you this question: 'Ou libéré?' Are you free, my daughter?" Through this emotional story of love and loss, Sophie must find the strength within her to answer that question with a resounding "yes."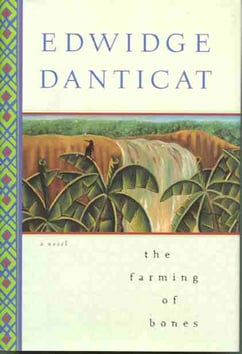 In addition to interpersonal relationships, Danticat also writes of the complex dynamics between nations. In her novel The Farming of Bones, Danticat introduces the conflict between Haiti and the Dominican Republic in 1937. While heartbreak and bloodshed are indeed elements of this novel, Danticat focuses her lens on the people's passion for survival. The main character, Annabelle, provides a beautiful and complex narrative on the pain of the past, and her intense desire for a certain future. Through Danticat's intoxicating imagery and rhythmic writing, a story of struggle and hope unfolds.
While Edwidge Danticat provides stunning narratives of the Haiti she knew throughout her novels, she is only one of many strong Haitian writers who convey a myriad of perspectives. Frankétienne, Jacques Roumain, and Marie Vieux-Chauvet are also strong literary figures in the nation's history, each telling their stories with distinct voice and passion. As a reader, I am ceaselessly inspired by writers who's words can immerse a reader in a place and time they've never understood, and bring clarity; turning pain into poetry, struggles into stories, and loss into lessons.
"As immigrant artists for whom so much has been sacrificed, so many dreams have been deferred, we already doubt so much. Who do we think we are? We think we are people who risked not existing at all. People who might have had a mother and father killed, either by a government or nature, even before we were born. Some of us think we are accidents of literacy. I do." ~ Edwidge Danticat
*Source here.