Why hasn't Eileen Chang become a household name in modern literary studies? We're not entirely sure, and we want to remedy that. She was born in 1920 in Shanghai, China, and passed away in her Los Angeles apartment in 1995. Chinese readers know the novelist and short-story writer as Chang Ai-Ling. In The New York Times obituary*, the newspaper described Chang as "a giant of modern Chinese literature." She enrolled at the University of Hong Kong in 1939, but was unable to continue her studies as a result of the Japanese invasion during World War II. In 1941, following the Japanese invasion, the University of Hong Kong shut down. Chang's experiences in Hong Kong during the war played a part in shaping one of her best-known texts in the West, "Lust, Caution," made into a film of the same name by Ang Lee in 2007. In 1952, Chang returned to Hong Kong only to leave a few years later for the United States. She spent the remaining years of her life in Los Angeles, and largely as a recluse. We love her fiction, and we want you to discover it, too.
The Forgotten Genius of Eileen Chang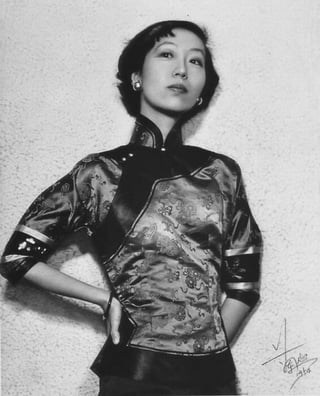 In recent years, New York Review Books (NYRB) has published new translations of Eileen Chang's work. In terms of plot and temporality, most of her fiction is set during World War II or earlier. Why should we read her work now? According to Karen S. Kingsbury's introduction to her translation of Love in a Fallen City, a collection of short stories, this is why we all need to revisit Chang's modernist fiction:
"Chang's great achievement was to meld the language and conventions of Qing-dynasty vernacular fiction with the ironic, worldly stance of Edwardian British writers (there are several direct nods to H.G. Wells, and many echoes of Asian travelers like Somerset Maugham and Stella Benson), then project her stories by means of a visual imagination that had absorbed many scenes and techniques from the Hollywood films of her day. The result was a rich, flexible, marvelously apt medium for exploring middle-class mentalities, both traditional and contemporary, in modern Shanghai."
There's all that, and then, as Kingsbury describes Chang's language, "page after page of hauntingly precise, achingly beautiful fiction."
New Translations for the Discerning Reader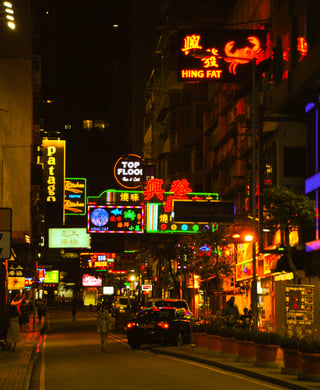 As we mentioned, NYRB recently has published new translations of Chang's work. The first is the collection of short stories written in the 1940s, Love in a Fallen City. The NYRB collection, published in 2006, was the first to introduce English readers to these works of fiction in a single book. Praising the new translations, Ang Lee emphasized how "Eileen Chang is the fallen angel of Chinese literature, and now, with these excellent new translations, English readers can discover why she is so revered by Chinese readers everywhere."
In 2015, NYRB published Naked Earth. Written in the mid-1950s, this novel follows a revolutionary couple in Mao's China who come to understand the stark limitations and indeed harms of tyranny disguised as revolutionary impulses. In the NYRB introduction to the book, Perry Link writes that Chang "seems, like George Orwell, to have almost a sixth sense for immediate comprehension of what an authoritarian political system will do to human beings in daily life." In Chang's preface to this novel, as well as to its counterpart The Rice-Sprout Song, she insisted that the narratives were "based on true stories." Chang initially wrote the novel in Chinese and published it under the title Love in the Redland in Hong Kong in 1954, later translating it into English herself in 1965.
Have we piqued your curiosity? You should pick up a copy of one of Eileen Chang's books as soon as you can. We know you won't be disappointed.
*Read the full obituary here.