It's exciting to read a series of books. Nothing beats the feeling of finishing a great book and diving enthusiastically into its sequel. Beyond entertainment and intellectual nourishment, reading a series is also a point of pride. To finish an entire trilogy, or a five-book or seven-book anthology is a feat of discipline worthy of admiration. Yet as far as book series go, not many can beat Emile Zola's naturalist collection Les Rougon-Macquart, an ambitious literary cycle made up of twenty separate books.
Emi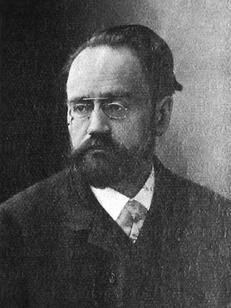 le Zola was influenced by the literary cycle, The Human Comedy, by Honoré de Balzac, which consists of 137 finished and unfinished works. In addition to the idea of relating numerous works to each other, Zola was inspired by Balzac's sophisticated naturalism. Zola, however, was determined to depart from his admired predecessor in matters of theme. Where Balzac had his eye on his society, preoccupied with interrogating the spirit of his time, his disciple had more narrow aims. In Les Rougon-Macquart, Zola wanted to bring to life its single, eponymous family in a vivid and faithful way.
Zola was heavily influenced by the emerging sciences of his time. He incorporated the burgeoning fields of physiology and Darwinian biology into his view of the world. Les Rougon-Macquart reflects the belief that heredity and environment are strong forces in our lives, ones that play upon us, often unwittingly, and with a power that almost always overwhelms us. For instance, the moral faults of the matriarch of the Rougon-Macquarts are not confronted in her lifetime, and as a result, they augment and erupt disastrously in the lives of her descendants.
When plotting a massive and audacious cycle of stories, one's plans are certain to go awry. Balzac's The Human Comedy includes 46 unfinished works. As for Zola's original intention, Les Rougon-Macquart was to consist of only ten books about the title family, with each book centered on a single member. Zola produced twice that number of books and spent twenty-two years writing them. Even though he wrote more novels than he planned, he still failed to treat certain subjects with the intensity he had hoped, if at all. A reading of the books will also reveal that Zola betrayed his desire to write a story that shunned the social for the sake of familial. The first novel in the series, The Fortune of the Rougons provides an account of the coup that began the Second Empire, that is, the reign of Napoleon III. In his extensive cycle, Zola could not avoid shedding an immortal light on his times.
The mess of birth and heredity begins with Adelaïde Fouque. She marries Rougon, and they have one child together. The descendants of that child, Pierre Rougon, are driven for money and success. However, Adelaïde Fouque takes to the arms of the smuggler Macquart, and the pair have two illegitimate children together, setting the family into three, each characterized by certain preoccupations. One child, Ursule, establishes a middle class family, while her brother Antoine's descendants are consumed by various destructive vices like alcoholism and violence.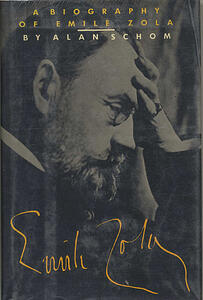 The books of Les Rougon-Macquart are best described as belonging to a cycle, rather than a series. There is no proper order in which to read the books, and a precise chronological narrative is impossible to discern. The subject matter is much too diverse and digressive to relate the books to each other linearly. For instance, The Masterpiece (1886) thoroughly depicts the Parisian art world, while its predecessor, Zola's masterwork Germinal (1885), centers on the conflict between the bourgeoisie and the laborers in a mining town. To trace the connections between these two books, or any of the books in the cycle, requires more than just a familiarity with the characters.
It is natural to find this literary cycle intimidating and even off-putting. While Les Rougon-Macquart is entertaining, there is something very daunting about a cycle that takes twenty books to complete. In addition, Zola's books are especially tough to acquire for non-French speakers. While a good translation of a single book is already hard to come by, twenty is a tall order. All of this, coupled with the many different publishers involved from book to book, as well as the possibility a portion of the twenty will be out of print at any given time, makes the mere collection of the entire set an endeavor for the boldest of collectors. But that is to be expected from this large, sprawling twenty-book saga. It is an ambitious project conceived only for the most ambitious of readers.