American novelist and short story writer, Bernard Malamud was born on April 26, 1914 in New York. His parents were Russo-Jewish immigrants with very little knowledge of the English Language. Malamud had one younger brother, Eugene and the boys experienced quite a poor childhood. Escaping realities, Bernard would often read stories and watch Charlie Chaplain films, which would later influence his style of writing. Malamud always had an appreciation for teaching and the learning process. Despite his mother's death in his early teen years, Malamud continued on through high school and graduated with a Bachelors of Arts from the City College of New York. He later received his Master's Degree from Columbia University while teaching high-school night classes.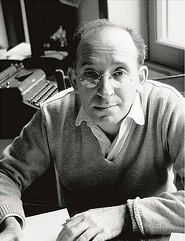 Following the outbreak of World War II and marrying a Catholic woman, Ann de Chiara, Malamud was driven to research his Jewish heritage. He was determined to discover himself and turned to writing as a method of releasing ideas.
Malamud and his wife moved to Oregon, in 1949 after he was offered a position at Oregon State University. His departure—among other things—triggered his brother's schizophrenia, inherited from their mother. Malamud did not return home; he continued moving forward, leaving that part of his life behind, but always keeping Eugene and their father in the back of his mind.
While in Oregon, Malamud wrote four books: The Natural (1952—later made into a movie in 1984), The Assistant (1957), The Magic Barrel (1958)—a short story collection, and A New Life (1961). His time there was short-lived as his family moved to Vermont in 1961, when he received a position at Bennington College, the all-girls Liberal Arts school. He worked there for over 20 years, receiving inspiration from teaching and his students, including his infidelities which would inspire his arguably best novel Dubin's Lives (1979)
The novel is set in Vermont and tells the story of William Dubin, a biographer of about 56 years old, doing research on a novel about D.H. Lawrence. Dubin is stably married, however bored in his relationship and becomes acquainted with a younger girl, half his age. He reveals himself to his readers with rich descriptions while encouraging his audience to dive deeper into themselves and discover their own identities.
Although his novels are well received, Malamud's genius is undeniably recognized in his short stories, in his ability to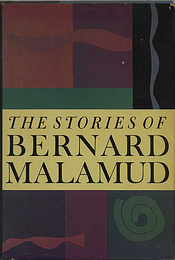 communicate such deep emotion and complex characters in minimal time. In 1983, Bernard Malamud published a collection of 25 of his short stories, from the 1950s until then present day. The Stories of Bernard Malamud include several of his classic stories such as "Take Pity," "The First Seven Years," "The Last Mohican," and "Talking Horse." Described as some of the greatest short stories of the twentieth century, Malamud's stories include main characters that remain similar in every tale he tells. Usually a single or discontentedly married Jewish gentleman in his later years, desperate for some sign of affection, while assuming the daily struggles of those in the working class.
Malamud's beautiful depiction of the human struggle and his ability to resonate the element of hope in his readers, not only awarded him with two National Book Awards, but a Pulitzer Prize for his 1966 novel, The Fixer.