The best stories have memorable protagonists. Over the course of his illustrious career, Philip Roth has fashioned numerous standouts. Roth said in a 2014 interview republished in the New York Times that his "focus has never been on masculine power rampant and triumphant but rather on the antithesis: masculine power impaired…[His] intention is to present [his] fictional men not as they should be but vexed as men are." A look at some of the great Rothian main characters reveals that perhaps it's the characters' realistic struggles and less-than-picture-perfect lifestyles that make them as memorable as they have become.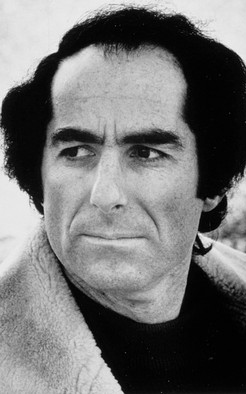 Philip Roth's first book was a collection of short stories and a novella, Goodbye, Columbus, for which the compilation was titled. It won a National Book Award for Fiction. In the title story, Roth introduces readers to Neil Klugman, a working-class Jewish American living in New Jersey. Klugman narrates the ups and downs of his summer romance with Brenda Patimkin, a college undergrad from a wealthier Jewish family. As New York Times reviewer William Peden put it, Roth portrays Klugman as "in limbo between past and present," and in the end, his character realizes how assimilation, or the lack thereof, affects his future with Patimkin.

The "in limbo between past and present" mantra is one that can be applied to many of Roth's leads. In the 1997 novel, American Pastoral, which won a Pulitzer Prize, Seymour "Swede" Levov also finds himself in a sort of limbo between how his life appears to be, and upon further inspection, how it actually is. Adding a layer of complexity to the story, Roth employs a familiar narrator. Nathan Zuckerman tells Levov's story, all the while grappling with the discrepancy between facade and reality.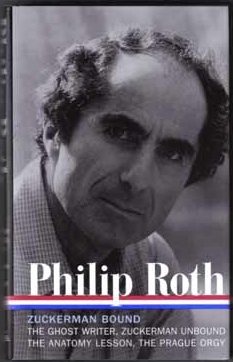 Roth first introduced Zuckerman in his 1974 novel, My Life as a Man, but he became a figurehead beginning with the 1979 publication of The Ghost Writer. Following The Ghost Writer, Roth used Nathan Zuckerman in over twenty other works. Zuckerman is commonly considered Roth's alter-ego. The Ghost Writer is Nathan Zuckerman's coming of age tale. He is a budding writer who spends time with a famous author whom he idolizes. Throughout the whole story, readers are left to wonder at the blurred lines between how much of an author and his beliefs are embedded within his works. In one poignant line of dialogue toward the end of the novel, Zuckerman and the author converse saying:

"You're not so nice and polite in your fiction…You're a different person."
"Am I?"

Another of Roth's notorious main characters is Alexander Portnoy, star of the novel Portnoy's Complaint. Portnoy's Complaint is written as a monologue wherein Alexander dictates to his psychiatrist his sexual frustrations. When it was published, the novel's sexual content and obscenities were shocking. Critics have continually questioned how much of Portnoy's expose was a reflection of Roth's life.

Critics may always debate how much Philip Roth's protagonists share similarities with the author himself. Adding fuel to the proverbial debate fire is the fact that Roth even created a lead with his own name. "Philip Roth" stars in The Plot Against America.

Roth's signature leads are numerous and layered, and they, coupled with the tragic-comedy style that runs through his novels lend themselves well to the screen. Many of his works have been translated into films. Goodbye, Columbus was made into a film in 1969. Portnoy's Complaint was released in 1972. American Pastoral was released in 2016.
Clearly, the stories Roth wove with his main characters at the center are notorious, and they have definite staying power.