If you are interested in New York's twentieth-century literary history, it's likely that you already have some familiarity with the Chelsea Hotel. Since the hotel's opening in 1884, it has served as the home for many different famous American and British writers, from Mark Twain to Dylan Thomas to the infamous Sid Vicious of Sex Pistols fame. Many other musicians also lived in the rooms at the Chelsea, including dozens of those who are also recognized poets, such as Leonard Cohen and Bob Dylan. In 1974, Leonard Cohen wrote and performed "Chelsea Hotel No. 2," a song about a love affair inside one of the rooms. Now, the hotel is closed to guests, allegedly undergoing renovations.
The Hotel Chelsea and Literary Tourism in New York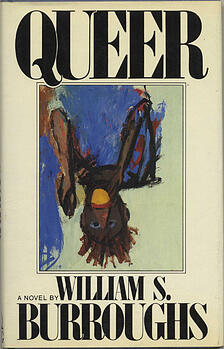 New York's Chelsea Hotel is located at 222 W. 23rd Street. Since it opened its doors to its first guests, the Chelsea Hotel has never been a place that visitors to New York simply can tour to see the rooms that were once inhabited by its famous guests. However, travelers to the city—or those already living there, of course—could book a room in hopes of seeing some of the spaces in which writers such as Arthur Miller or William S. Burroughs wrote works that now adorn many of our bookshelves. However, since 2011, the hotel has been closed in order to undergo renovations intended to turn it into a high-end hotel.
Even if the renovations are eventually completed, chances are the hotel simply won't look the way it did throughout much of the twentieth century when it was home to such a vast array of writers and artists. According to a 2015 article* in the Wall Street Journal, the Chelsea Hotel renovations were supposed to have been completed by 2014. However, the investors now anticipate that the property won't be ready to reopen until at least early 2017, at which time it will be a "deluxe hotel with about 120 rooms and suites."
Twentieth-Century Writers Living at the Hotel Chelsea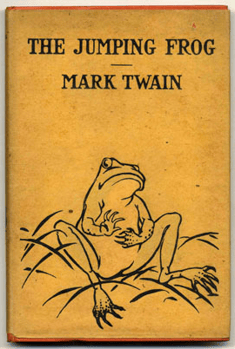 Upon the opening of the Hotel Chelsea in 1884, guests were greeted with ornate Queen Anne-style architecture, which included cast-iron balconies throughout the property and a grand staircase. It's no wonder, then, that writers like Mark Twain stayed at the hotel when they traveled to New York.
But many writers did more than just visit the property. To be sure, Thomas Wolfe, O. Henry, and Sherwood Anderson all called the property home for a brief period of time. Wolfe is known for several novels, including Look Homeward, Angel (1929), parts of which he is rumored to have written during his time at the Chelsea Hotel.
After the end of World War II, the Chelsea became more of a haven for writers moving to New York. For example, an article** in Vanity Fair discusses Dylan Thomas's experience living at the property, where he spent some of the last remaining moments of his life in 1953. In 1961, following his divorce from Marilyn Monroe, Arthur Miller moved into room number 614. Around the same time, Arthur C. Clarke moved into the Chelsea Hotel, where he wrote the screenplay for Stanley Kubrick's now-classic film 2001: A Space Odyssey. About a decade later, William S. Burroughs moved into the hotel and wrote The Third Mind (1978), a collection of poetry, short fiction, and essays.
We're terribly sad that the Chelsea Hotel is no longer open to guests, and that when (or if) it eventually does reopen, the rooms that fascinated so many writers may be unrecognizable to twenty-first century guests. Regardless, however, we can still pick up the novels and poetry collections that arose from the rooms of the Chelsea Hotel.
*Read the full WSJ article here. **Read the full Vanity Fair article here.