As we celebrate Black History month, we shine a particular spotlight on some of the most renowned African American writers of the past century. Whether you're a lifelong devotee or looking to diversify your reading, these extraordinary authors--winners of the Pulitzer Prize, National Book Award, and Nobel Prize--are sure to blow you away.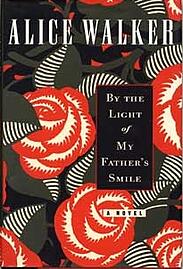 The esteemed Alice Walker was born in Georgia in 1944. Her mother put Alice's education first, and she began writing when she was eight years old. A cruel action by her brother left her temporarily blind in one eye throughout most of her childhood, which she later said taught her to be observant and patient. Walker attended Spelman College and Sarah Lawrence College before pursuing her career as an editor and writer. Her third novel, The Color Purple, was awarded the National Book Award and the Pulitzer Prize for Fiction in 1982. She was and still is a vocal activist for women's rights and an end to apartheid.
Baldwin was a writer of great influence, known not only for his voice as an African American, but also as a gay man. Born in 1924, Baldwin grew up in Harlem, New York. His early life was marked by difficulty, and at the age of 24, he moved to France and lived most of his life as an expatriate. Baldwin was a prolific essay writer, producing some that were book-length, and he made many famous friends who admired his work. In his writing, Baldwin asked difficult questions about race, sexuality, and class. Many civil rights activists praised his ability to capture the experience of African Americans in the South. He died in 1987 at his home in France.
The late Maya Angelou led a truly adventurous life – pursuing careers as a dancer, singer, and journalist all around the world – yet it is her writing for which she will be most remembered. Angelou, born in 1928, shared a similar experience of childhood trauma with Alice Walker that ultimately led to her depth as a writer. In her various creative pursuits, Angelou traveled the globe. It was James Baldwin who encouraged her to write her autobiography. The first installment, I Know Why the Caged Bird Sings, won her international acclaim and remains popular today. Angelou continued to write and speak as a political activist until her death in May 2014.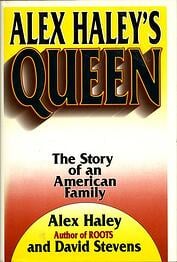 Though you may not know his name, you definitely know Alex Haley's work. The brilliant journalistic mind (born in 1921) behind Roots: The Saga of an American Family and The Autobiography of Malcolm X began his writing career in the military, composing love letters for his fellow sailors to their girlfriends. In the 1960s, he began publishing in-depth interviews with celebrities in Playboy Magazine. Haley's books were very successful (Roots received the Pulitzer Prize in 1977), although claims of plagiarism and falsification were leveled at Roots. Haley conceded that it was a work of fiction, not genealogy. His final book, Alex Haley's Queen, was completed after his death in 1992.
Morrison was always a voracious reader. She quickly received her Bachelor's and Master's degrees in literature, and then went on to teach and work as an editor. She began writing informally as a single working mother. The Bluest Eye was her first novel in 1970, followed by Sula in 1973 and Song of Solomon in 1977, which catapulted Morrison into international literary fame. Beloved, published in 1987, won the Pulitzer Prize for fiction and the American Book Award. Six years later, she was presented with the Nobel Prize in Literature. Despite being a major figure in 20th century literature, Morrison has led a quiet, private life. She continues to write and receive wide recognition for her works.