It's a town well-known for the Silver Screen—a place where dreamers flock in search of stardom, celebrity, fame, and fortune. But beyond the glitz and glam of Hollywood Boulevard, Rodeo Drive, and movie studio backlots, the City of Angels possesses a rich, complex literary history that transcends genres, styles, and aesthetics. While perhaps not quite the powerhouse of arts and letters as some of the city's East Coast rivals, L.A. has been home to some of the most creative, interesting, and influential writers of the last century.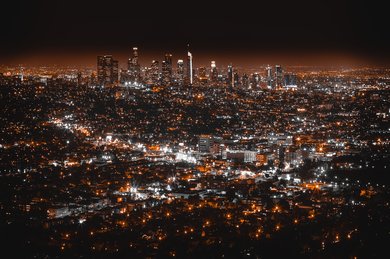 But much like the city itself—a burgeoning, diverse metropolis of different cultures, traditions, and enclaves—discovering L.A.'s fertile literary history requires a little digging, and to truly appreciate the city's place in the American literary cannon, one must be willing to steer clear of the Hollywood Walk of Fame and stroll down some side streets and alleyways.
As you'll see, what you find there is well worth the trouble.
Charles Bukowski (1920-1994)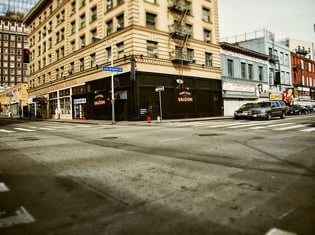 Often associated with the tail-end of the Beat Generation, Charles Bukowski was born in Germany and emigrated to Los Angeles in 1930. Brought up in a lower-middle class household, Bukowski's stories, novels, and poems reflect his working-class background and address the day-to-day drudgery of dead-end jobs, familial discontent, and struggles with drugs and alcohol. While honing his craft in some of L.A.'s most trouble neighborhoods—he was a regular as the famous King Eddy Saloon in the city's storied Skid Row neighborhood—Bukowski worked in a pickle factory and as a mailman.
Bukowski's debut novel, Post Office, was published in 1971, when the author was 49 years old, and introduced his alter-ego Henry Chinaski, who populated several of his subsequent novels and stories. His reputation for gritty, down-on-their-luck characters grew to such heights that in 1986, Time Magazine declared him "the laureate of American lowlife."
Raymond Chandler (1888-1959)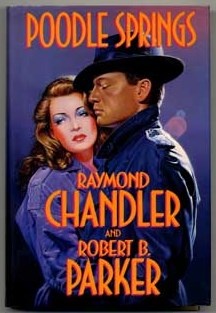 Much like Bukowski, English-born author Raymond Chandler did not devote his life to writing until the early 1930s at the age of 44. Chandler arrived in L.A. in the early '30s following stints on the East Coast where he worked a series of odd jobs while discovering his love for detective fiction. Chandler's debut novel, The Big Sleep, appeared on the scene in 1939 and not only introduced readers to his famous sleuth, Philip Marlowe, but also helped secure his place among the likes of Dashiell Hammett and others as the vanguards of hardboiled crime novels. Like The Big Sleep, many of Chandler's subsequent novels are set through the L.A.-area and work to incorporate that setting as more of a character than a locale, using the city's seedy underbelly to help establish such crucial elements as tone, plot, and character.
Bret Easton Ellis (1964
—

)

Ellis is the only L.A. native on our list whose career not only helped define an aesthetic, but whose breakout novel Less Than Zero (1985) some argue painted a hauntingly accurate portrait of a generation of young people in the mid to late 1980s. Known for its nihilistic writing style and portrayal of young, disaffected male characters, Less Than Zero follows the drug-addled journey of Clay, a college student visiting his Los Angeles home during a break from school. Clay's misadventures in the privileged, upper-crust world of wild parties, sexual encounters, and drugs and alcohol are alleged to be drawn from some of Ellis' experiences as a student at Bennington College in Vermont—as well as his time growing up in L.A. While Less Than Zero received praise as an adventurous, provocative novel, Ellis' landmark work, American Psycho, was published in 1991, and tells the first-person account of serial killer and Manhattan businessman, Patrick Bateman.
Nina Revoyr (1969
—)
Born of a Japanese-American mother and a Polish-American father, author Nina Revoyr is perhaps the most contemporary author on our list, but also one whose connection to Los Angeles is the most direct and immediate. Revoyr, who works as the vice-president and chief operating officer of Children's Institute, Inc., a L.A.-based non-profit that advocates for financial, educational, and social programs for struggling families in South and Central Los Angeles, is the author of the smash-hit novel Southland, (2003), a murder mystery set between 1940s and 1990s L.A. The novel addresses issues of race, discrimination, justice, and identity throughout some of the city's most contentious areas, and explores the wealth of cultures and ethnicities that call the city home.
Aldous Huxley (1894-1963)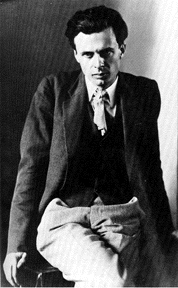 The author of the classic dystopian novel A Brave New World (1932) only called L.A. home for the last few years of his life, but English writer and philosopher Aldous Huxley wrote and published a number of articles, think pieces, social commentaries, and fictions while living in Los Angeles, so much so that a number of his final writings can be found on display at libraries on the campuses of Stanford University and the University of California. A seven-time nominee of the Nobel Prize in Literature, Huxley's breakout novel A Brave New World painted a horrific picture of London in the year 2540 AD, and concerns the ramifications and developments of reproductive technology, population control, government coercion, and classical condition on London's population.