As winter approaches, it is nice to curl up with a book and a blanket, or, if one is lucky enough to live someplace warm, to pretend it is cold. One author and illustrator especially suited for snowy day reading is Jan Brett. Due to her extensive research, Brett's illustrations hold an element of realism, which helps readers connect to the characters and settings. With over 30 books, readers are presented with many options to choose from when finding a snowy story. Enjoyable by adult and child readers, Brett's books provide a perfect winter read.
The Mitten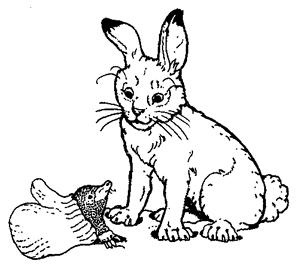 Based on a Ukrainian folktale, the story follows a little boy named Niki as he loses one of his mittens after his grandmother expresses concern about his losing them due to their snow white color. A mole finds the mitten and decides to burrow inside. He is followed by a rabbit, a hedgehog, an owl, a badger, a fox, a bear, and a mouse, all squeezing into the mitten. When the bear sneezes, the animals are thrown in all directions while the mitten is thrown into the sky where it is seen by Niki, allowing him to return home to his grandmother with both mittens.
Trouble with Trolls
Treva and her dog Tuffi climb Mount Baldy to visit her cousin who lives on the other side. When they reach the top, Tuffi is dognapped by a troll with a long tail, big ears, and an earring. In order to get Tuffi back, Treva decides to trick the troll. She makes it seem like her mittens are much better than Tuffi, causing the troll to chose the mittens over the dog. A second troll takes Tuffi, but Treva is once again able to trick the troll, this time with her hat, and manages to get Tuffi back. Yet another troll sneaks up and tries to take Tuffi to pull her pot. This time, Treva is able to trade her sweater for Tuffi. When the next trolls appear, Treva is ready for them and sacrifices her boots to keep Tuffi safe. Now carrying Tuffi, Treva finally makes it to the top of the mountain where she finds all of the trolls waiting to take Tuffi. Treva tricks the trolls into giving all of her clothes back and manages to escape with Tuffi down the other side of the mountain on her skis, never to see the trolls again.
The Wild Christmas Reindeer
Teeka is tasked by Santa to prepare the reindeer to fly on Christmas, a job she had never done before. She goes to search for the reindeer that had been roaming the tundra as free reindeer since the last Christmas, but they do not want to return to Winter Farm to begin training to pull the sleigh. When she finds the reindeer, Teeka herds them by yelling, ignoring the feelings and preferences of the reindeer. She did not allow them to be near their preferred partner and put them in different stalls than usual, causing the reindeer to become upset. The next day, when it is time to start training, things do not go well since Teeka does not line the reindeer up properly. Her next attempt at training the following day also goes poorly when Teeka yells at the reindeer for not doing well and for getting tangled together. She realizes that her yelling is not helping and the reason the reindeer are struggling is because of her. Apologizing, Teeka promises not to yell, scream, or boss them around anymore. The reindeer are finally able to line up in the correct order and Teeka guides them softly, allowing them to carry the sleigh for Santa.
Gingerbread Baby
One winter day, Matti and his mother decide to make gingerbread boys. The recipe gives very specific instructions, including one that says you are not to peek at the cookies until they are finished baking. Matti peeks early and a Gingerbread Baby jumps out of the oven, taunting Matti and his mother to catch him. He escapes outside, leading Matti's parents, various animals, Madeline and Martha, villagers, and the milk and cheese man on a wild chase. Meanwhile, Matti remains inside, looks in the cookbook, and bakes a gingerbread house. He takes his creation out to the forest and catches the Gingerbread Baby, who is happy to have a nice house to live in.
Image source here.