With a name that has become synonymous with the complicated and the surreal, Franz Kafka had a distinctive voice that set him apart from his literary contemporaries. His knack for creating stories reminiscent of nightmares – both in terror and senselessness – resulted in a legacy that continues to ensnare new readers in each coming generation.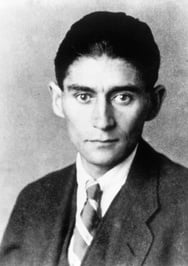 The Early Years
In 1883, Kafka was born to a Jewish family in Prague. He primarily spoke German at home, but was also fluent in Czech, the majority language of his community. Many critics speculate that his religious background and German native language inspired themes of alienation and conflict in his writings. A strained relationship with his father may have also colored the stories he wrote. When asked about these connections, however, Kafka denied them.

Like many authors, Kafka's writing began as a hobby while he worked a more commonplace job. He studied to be a lawyer, and upon completing his education, accepted a job at an insurance agency.

A Passion Ignites
As he began dedicating more and more of his free time to the craft of writing, Kafka began referring to it as his "calling" and "a form of prayer." He began to complain that he did not have enough hours to devote to his craft, and he eventually quit his job to find a new position that didn't demand as much of his time.

Unfortunately, Kafka did not survive to see the success that his writing would eventually achieve. Many of his works were published posthumously – even some unfinished manuscripts were polished and released.

From Words to Ashes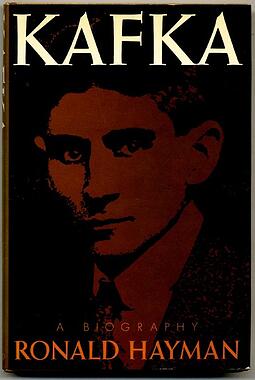 As a perfectionist, much of Kafka's work was destroyed by his own hand. He never completed a full-length novel, and it is said that up to 90 percent of what he wrote was eventually tossed into the fire.

A Posthumous Success Story

Following Kafka's death on June 3rd, 1924, Max Brod inherited Kafka's collection of unpublished manuscripts. Disregarding Kafka's instructions to burn the papers without reading them, his friend published almost everything, even private diary entries and sketches from the deceased author. When a story seemed incomplete, Brod filled in the holes. It was during this time that Kafka's work began to catch the eye of critics and contemporary authors.

Because of the surrealist nature of Kafka's stories, there has always been much debate about the message behind his tales. Many claim that he was making a political statement, but contradicting theories have arisen from both sides of the political spectrum.

Others believe that his motives had a more spiritual nature – that he was grappling with the existence of God and the nature of mankind. The only sure thing about Kafka's bizarre allegories is that they will continue to inspire long discussions in classrooms and coffee shops for years to come.