J.D. Salinger said, "Mothers are all slightly insane." Alice Walker complemented her mother with these words, "Yes, Mother. I can see you are flawed. You have not hidden it. That is your greatest gift to me." Maya Angelou wrote of her mother, "To describe my mother would be to write about a hurricane in its perfect power."
From the slightly insane to the flawed to the near saintly, mothers have been a force of nature in both human history and in literature. In honor of Mother's Day, here are five literary mothers on which to ruminate this May.
1.) Hester Prynne from Nathaniel Hawthorne's The Scarlet Letter.

"But she named the infant Pearl, as being of great price—purchased with all she had—her mother's only pleasure."
Hester Prynne is one of the first mothers in literature who chooses to be a single-mom. Despite being imprisoned, publicly shamed, and then ostracized by Puritan Boston, Hester does everything in her power to keep her daughter, Pearl, and raise her with love and care.
2.) Sethe from Toni Morrison's Beloved.

"I stopped him," Sethe said, staring at the place where the fence used to be. "I took and put my babies where they'd be safe."
After enduring some of the worst atrocities imaginable as a slave on a Kentucky plantation, Sethe attempts to rescue her children from the evils of slavery by escaping with them to Ohio. When the plantation owner tracks her down and tries to take Sethe and her children back to Kentucky, she decides she'd rather her children were dead than forced to face the torture of slavery. She is only successful in killing her oldest daughter, a two-year-old called, Beloved. It is this event and Sethe's love for her children on which hang the plot of Morrison's Pulitzer winning novel, a stark narrative of the horrors of slavery.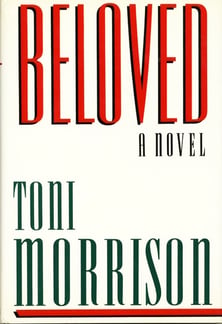 3.) Lily Potter from J. K. Rowling's Harry Potter series.
"Your mother died to save you. If there is one thing Voldemort cannot understand, it is love. Love as powerful as your mother's for you leaves its own mark."
Lily Potter's death defines the entire Harry Potter series. Her love for her infant son, Harry, is so strong as to actually break the power of the worst villain in wizard history, leaving him crippled for years to come. It is, in part, Lily Potter's sacrificial death that makes Harry Potter the equal of Voldemort and the only wizard capable of defeating him.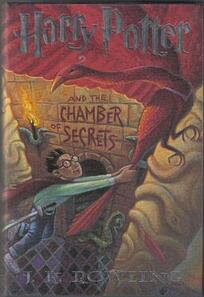 4.) Mistress Owens from Neil Gaiman's The Graveyard Book.

"He tried to put his arms around his mother then, as he had when he was a child, although he might as well have been trying to hold mist, for he was alone on the path. He took a step forward, through the gate that took him out of the graveyard. He thought a voice said, "I am so proud of you, my son," but he might, perhaps, have imagined it."
The ghostly Mistress Owens protects Bod, a living infant, from his would-be murderer. She adopts him as her own, names him, and brings him into the graveyard where she raises him in the "lovely little tomb over by the daffodil patch" that she shares with Mr. Owens. In the graveyard, Bod Owens finds love, community, family, adventure, and the courage to live life to the fullest.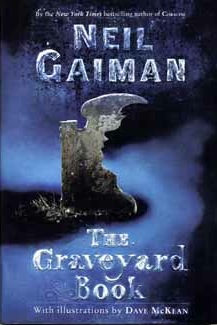 5.) Maggie Barnes from Kaye Gibbons's Sights Unseen
"Had I known my mother was being given electroconvulsive therapy while I was dressing for school on eight consecutive Monday mornings, I do not think I could have buttoned my blouses or tied my shoes or located my homework."
Maggie Barnes is a mother in the 1960s struggling with bipolar disorder while also raising children. Her story is told from the perspective of her 12-year-old daughter, Hattie. Through her narrative, Hattie paints a vivid picture of her mother's episodes of mania and depression and their effect on the family. She also recounts that when Maggie is stable, she is a good and loving mother.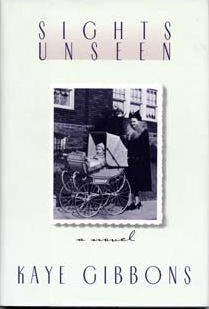 We'd love to hear from you. Who are your favorite literary mothers? Leave us a comment, and let us know.