Only a handful of names come to mind in a discussion of truly great golfers—those athletes whose accomplishments are time-tested and serve to inspire the generations of golfers who follow in their wake. Jack Nicklaus. Gary Player. Byron Nelson. More recently, Tiger Woods. But perhaps no man has had such success as a golfer while at the same time endearing himself so fully to golf fans as Arnold Palmer.
Palmer was a world-class golfer, philanthropist, business man, and even lent his talents and expertise to golf-fans the world over through a broadcast stint with the Golf Channel in the 1990s. He was awarded a Presidential Medal of Freedom in 2009 and was named Athlete of the Decade for the 1960s. Palmer won seven majors over the course of his illustrious career, and fans of his game and his spirit still proudly bear the title "Arnie's Army." In honor of Palmer's birthday and to celebrate his legacy, we turn our attention to our favorite golf books by Palmer and other golf greats. These titles are essential for any collection on the game of golf or for libraries about sports or athletes.
Our list today will be heavy on the Arnold Palmer-penned works. It is his birthday, after all. But, we've also included other notable titles. Be sure to read through and tell us your favorites!
Playing by the Rules, Arnold Palmer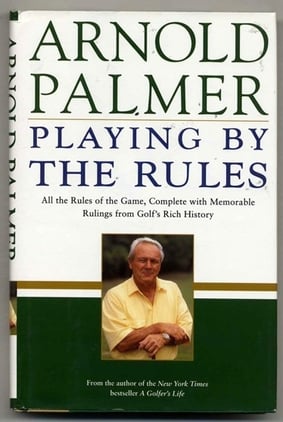 As the title of this book suggests, Playing by the Rules is all about the rules of the game of golf. While to some, that topic of conversation may seem mundane, in this case, it is anything but. Here, we get Arnold Palmer's perspective on the rules and his take on many famous rulings over the course of his career and the careers of other golf legends.
A Golfer's Life, Arnold Palmer
Arnold Palmer's life in his own words, A Golfer's Life is an up-close-and-personal look at the golfer's experiences on and off the course. Palmer details the highs and lows of his career and his personal life, from marriage to his wife Winnie to his battle with prostate cancer. If you're looking for a taste of Palmer's writing, be sure to check out his website where many of the features are written by the golfer himself.
Arnold Palmer's Complete Book of Putting, Arnold Palmer
Arnold Palmer is considered by many to be the best putter of all time. In Arnold Palmer's Complete Book of Putting we get the golfer's take on his success on the greens.
The Gist of Golf, Harry Vardon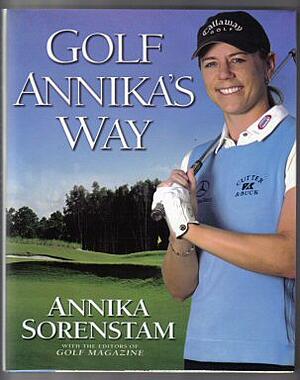 The Gist of Golf was first published in 1922 and predates every other title on our list (by several decades!). The book gives us a historic look at the game from Vardon, a winner of the Open Championship on numerous occasions. Vardon's practical take on clubs and common problems that occur on the course is fascinating. Vardon also authored How to Play Golf.
Golf Annika's Way, Annika
Sorenstam
As we've written before, in 2004, Sorenstam published Golf Annika's Way, a guide to playing golf like a pro. In this book, Sorenstam dissects the game and her strategies for success. Golf Annika's Way has become a popular title among collectors of golf books. Collectors who choose this area of specialization will find the subject area rich, broad, and engaging.
How I Played the Game, Byron Nelson
Byron Nelson is best known for his amazing streak of 11 straight victories in 1945. How I Played the Game is Nelson's autobiography. He shares his stories, anecdotes, tips, and memories, as well as an outline of the "golden year" in 1945.
How I Play Golf, Tiger Woods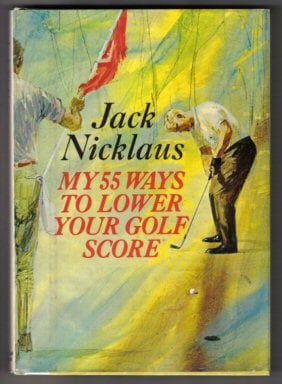 Published in 2001, How I Play Golf is the first time Tiger Woods discussed his strategies for success in his own words. In this book and with the help of the editors of Golf Digest, we get a look at the modern-day legend's personality, and he shares five secrets to his game.
My 55 Ways to Lower Your Golf Score, Jack Nicklaus
Jack Nicklaus is often spoken of in the same breath as Arnold Palmer as the two were on-course rivals throughout their careers. A legend in his own right, Nicklaus is heralded by many as the greatest golfer of all time. His book, Golf My Way is well known as a masterpiece of instruction on the game, and My 55 Ways to Lower Your Golf Score is interesting in that it was published only 3 years into Nicklaus' storied career. The book is a worthwhile collectible for anyone interested in the golfer's personal tips and fundamental assessments.
Source here.